WLU senior, Ana Musap, shares sorority leadership experience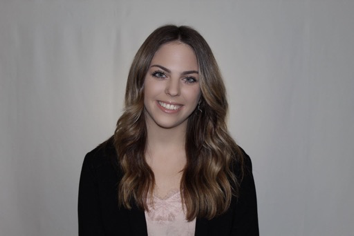 West Liberty University senior, Ana Musap, is a part of Alpha Xi Delta and stands as the vice president of her sorority. Musap joined Alpha Xi her freshman year. During her sophomore year, she was named the vice president and placed into the sorority's executive board.
"Being an executive board member is challenging at times, but it is rewarding," Musap said.
As the vice president of Alpha Xi, Musap plans events that her sisters and other WLU students attend. She plans risk management events where she will assign topics like drunk driving and plans events to educate fellow members on how to deal with such issues.
Musap also plans formals. She is in charge of the sorority health and safety policies that come from Alpha Xi Delta headquarters and implements them to the members in her chapter.
Musap is pursuing a degree in marketing. "I think being the vice president of Alpha Xi has helped me build skills for my future career," Musap said. "I have learned how to be a good leader, how to manage groups of people, and have built my public speaking and time management skills too."
Musap loves being a part of a sorority. "I decided to rush for Alpha Xi, because I wanted to step out of my comfort zone, meet new people, and make lifelong friends," Musap said. If you want to join a sorority, spring recruitment will take place in February.
Ana Musap is a senior pursuing a degree in marketing and holds the position of Alpha Xi Delta's vice president. Musap plans risk management events and formals for the sorority. Musap is excited to share her senior year with her sorority sisters.
Leave a Comment
About the Contributor
Kenley George, Culture Editor Intern (Spring 2022)
Kenley George is currently a senior at West Liberty University. She is pursuing a degree in public relations and a minor in journalism. George completed...