Community choir brings students and locals together in song
By Kendrick Jackson, Advertising Manager
West Liberty's College Community Choir
offers students and the Wheeling community the opportunity to join forces and form a choir ensemble off-campus. Under the new leadership of Ryan Keeling, the alumnus is thrilled to conduct the chorus as it approaches its semesterly performance. 
The WLU community choir came into fruition in 2014 under Professor Keeling's predecessor, Dr. Scott Glysson. Unlike the other two choir ensembles on campus, participants do not have to audition to be a part of the choir. 
Community Choir offers locals an alternative approach of joining. Instead of registering for a class at WLU, locals can email Keeling, and pay a small fee. Dues are $30 per semester or $50 per year for non-WLU students. 
Community Choir is open to novice and experienced vocalists, and members of the community can join as early as high school.
"Everyone has different experiences to bring to the table," said Michael Murphy, a member since 2015, and choir teacher at Sherrard Middle School. "Regardless of the [generational] differences, they are still able to get together and perform music." 
As of Sept. 21, there are approximately 60-70 participants in the Community Choir, divided roughly equal among WLU students and community members. The choir primarily focuses on traditional classical music, but does perform other works as well.
The University and Church have developed a good relationship over the years. "Vance Church hires a lot of our singers as professional members of their choir," said Keeling. "Our students benefit from it, professionally and educationally, and the Church benefits from it because they have people being involved and presenting major choral works." 
Residents of the community have provided the same positive feedback. "I think that keeping music in our community with community participants is the way we keep our arts alive," said Lee Gable, a member since 2014, and retired music teacher. "All of our family and friends from the community come, and it brings our community together."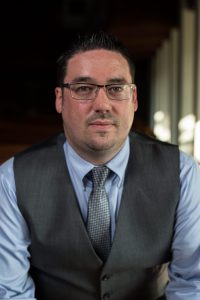 Keeling was named the new Director of Choral Activities at WLU this summer. This isn't Keeling's first rodeo however, as he has performed and conducted choirs professionally. 
Aside from being a professor, Keeling is also the Assistant Conductor for the
Mendelssohn Choir of Pittsburgh
. The choir is Pittsburgh's oldest continuously performing arts organization at 108 years old! Nevertheless, Keeling is excited to be back on the hilltop.
"When I saw that this job was open, I jumped on it because I really loved my time here," said Keeling. "It was really a formative experience, both as a professional and a musician, and as a person."
Keeling will lead the West Liberty College Community Choir this winter for their holiday concert. The performance will be held at Vance Church on Dec. 3 at 3 p.m. and 7 p.m. Tickets will go on sale sometime in November. 
If interested in joining the West Liberty College Community Choir, contact professor Keeling at 
[email protected]
.
Photo credit: Kendrick Jackson