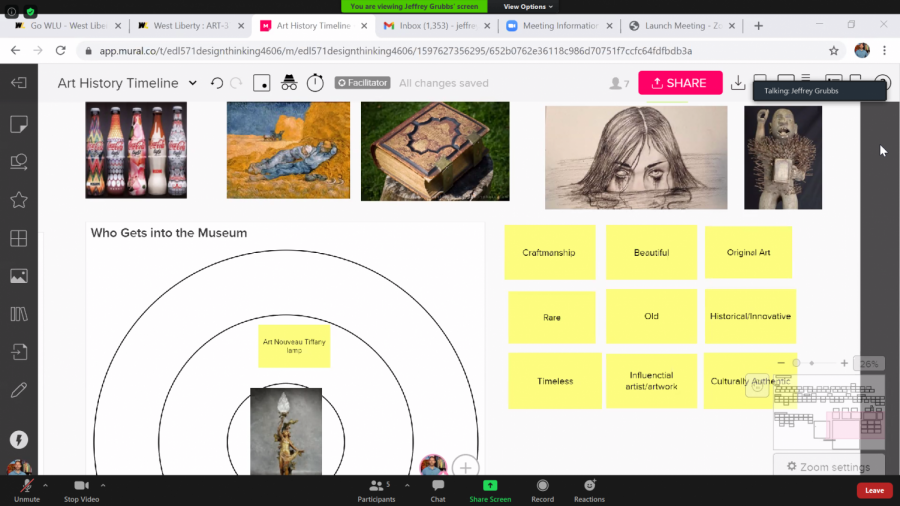 Morgan Kafana
West Liberty University is continuing to expand its graduate program with a fully-online masters program in art education and is the only one offered in the state of West Virginia.
The program is intended for currently certified teachers to earn their art education degree completely virtual and will consist of 30 credit hours. Students have the opportunity to complete the program in a hybrid format in addition to the online format option.
In this program, students will receive rigorous and unique content that will help to improve students' teaching. One of the unique aspects about the art education graduate program is that it will include a visual arts concentration as one of the options.
Students aren't just learning about the educational research courses, some of the innovative courses in art education will consist of art education history, visual culture, criticism and the art museum, arts leadership, advocacy and policy, non-western art history or an art history study abroad option, as well as an elective of their choice.
A report from West Liberty University's News and Media Relations said the goal of the program is to "improve an art teacher's knowledge and skills of visual art education both in teaching and learning practice," said Dr. Jeff Grubbs Associate Professor of Art Education.
Applications for the fall 2021 semester are now being accepted. For more information, call Dr. Jeff Grubbs at the number (304)-336-8370 or by email [email protected], or contact Sara Sweeney, the Director of Graduate Studies, at (304)-336-8015 or [email protected]