Pre-registration is open; students discuss popular classes
By Jalyn Bolyard, Online Editor and Josh Smith, Contributing Writer
Midterms have come and gone, and the fall semester is already halfway over. An email was recently sent out to all students regarding the upcoming pre-registration for the spring semester. Registering for future classes can be very nerve-racking, but it's very exciting as well. 
Seniors, scholars, graduate students, veterans and juniors can now pre-register on
WINS
. The open date for sophomores is
Wednesday, Nov. 2
, and freshmen is
Tuesday, November 8
. 
The most important thing to remember when scheduling for classes is to select necessary classes first. Major, minor and general studies courses need to be chosen first.  If your schedule allows for it, then there are fun and  interesting electives available. West Liberty University provides many various electives that are open to all students, regardless of major. 
WLU has plenty of opportunities for students to find their fit with over 60 majors and 30 programs. The size of a major is an indicator of the size of potential electives, while also bringing usefulness into play.
Elementary education overtops every other major at WLU, with a total of 158 students enrolled this fall semester. There is then an adage of 92 students in the plain education major. This includes art education Pre-K to Adult, biology education 9 to Adult and chemistry education 9 to Adult with only one student each.
Although many students have elementary education as their major, according to the United States Department of Labor's Bureau of Labor Statistics (BLS) in their Occupational Outlook Handbook,
kindergarten and elementary school teachers
have a job lookout of 6 percent from 2014 to 2024. This is one percent less than the average growth rate of 7 percent.
High school
and
middle school
teachers also have the same rates.
Community Education, on the other hand, is on the low spectrum. Sports, recreation & wellness has 3 students; community arts has 2 students; and hospitality and tourism have 1 student. Although these are low numbers, according to BLS,
lodging managers
have an eight percent job outlook for 2014-2024, one percent higher than the national average.
Two other huge programs are nursing and dental hygiene. Nursing has 30 students currently, while pre-nursing has 93 students listed for this semester. Dental hygiene has 68 in the 2-year course, four in the 4-year course, with 96 students in pre-dental hygiene. These programs have over 100 students each, and they have the job outlook one would aspire for.
According to BLS,
dental hygienists
have a job outlook of 19 percent from 2014 to 2024, which is much faster than average.
Registered nurses
also have a faster than average job outlook, at 16 percent. These majors have high enrollment rates and high job outlooks after graduation, which can be a huge relief to many students.
"I enjoy being in a major with a lot of people because everyone gets pretty close and we all become friends because we are all going through the same thing," said Lindsey Crowder, a sophomore in the dental hygiene program.
While some students may love a large amount of students in their programs, others may prefer small. At times, that can be a critical factor when choosing a major, or more specifically, an elective.
"Being in a small major is a lot like being at a small university like WLU," said senior Asia Waggle. "You get so much one on one time with the professors and you get so close to everyone in the major. I absolutely love it."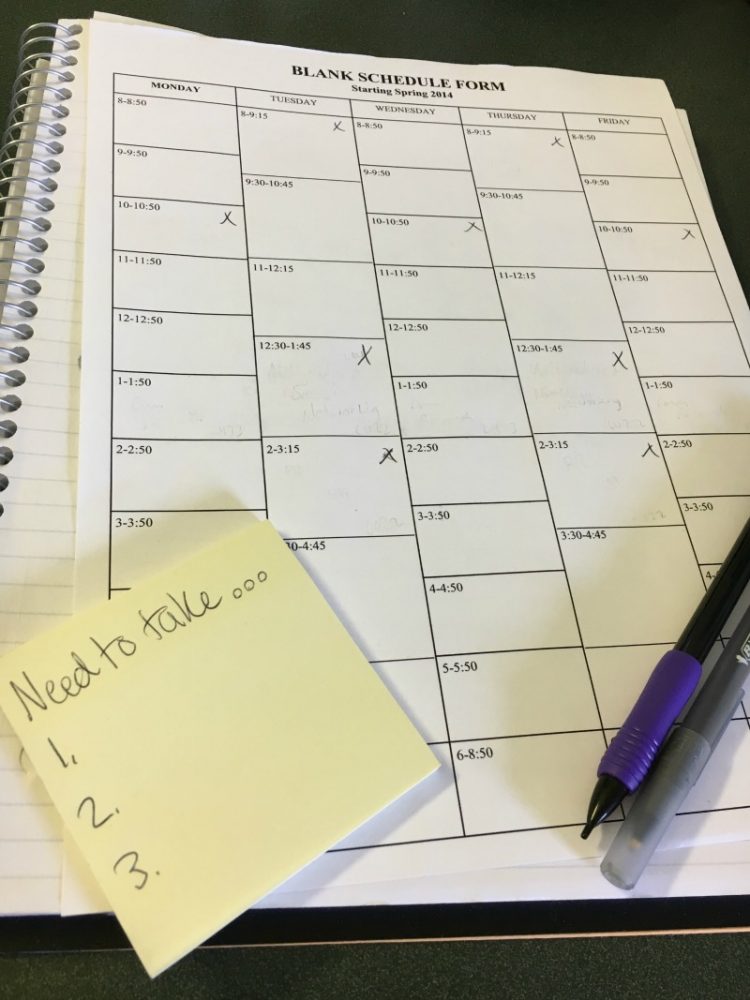 All the majors listed were about at or above the national job outlook increase percentage. Students can relax and choose a major as well as electives that will teach them new skills.
For those who enjoy the arts and theatrical productions, there are many classes that support creative students. Classes like Fundamentals of Art and Art Appreciation cater to those who have a liking of art. Theatre classes offer Theater Appreciation and Acting for Non-Majors for those who enjoy learning about and participating in theatrical productions.
Foreign language classes also encourage any and all interested students to study a foreign language. West Liberty University is offering both French and Spanish in the spring semester. Learn another language; who knows, you may become bilingual! 
Exercise and fitness fanatics can dwell in the many physical education and health courses offered next semester. Classes like Beginner Swim, Weight Lifting, Beginning Yoga, Jogging, and Dance Fitness are offered for students who love to be active. Introduction to Health and Nutrition and Physical Fitness open the door for students with a love of personal health. There is a class for nearly all preferences of fitness and health, so don't be afraid to search for one. 
There are plenty of other fun courses offered that simply allow for broadening skills, like Writing for Radio and TV; Program Design and Implementation; Ethnicity, Diversity, and Cultural Awareness; Educational Psychology and many others. Nearly every subject of classes has a wide variety of courses that are open to all students. It's easy to settle with a minimal schedule every semester. However, escaping your comfort zone and taking a class just for fun can go a long way with helping to cope with stress from tougher classes.