Campus offers many study spots 
By Daniel Morgan, Editor 
A challenge for all college students is finding a good place to study, especially with final exams less than a week away. Sometimes it can be hard to study in the dorm rooms because of distraction from TVs, computers and a comfy bed. So, here are some of the best places to study at West Liberty.
Learning and Student Development Center (LSDC)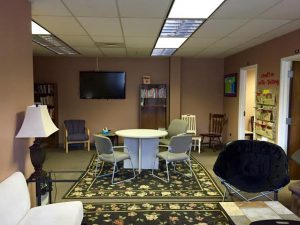 As one of WLU's best resources, the
Learning and Student Development Center
offers so many services to students. It is located on the first floor of Main Hall in the East Wing, and it contains many rooms and compartments for studying. There are also tutoring services and study groups available to benefit students. The Learning and Student Development Center's hours of operation are
8 a.m. to 8 p.m.
Monday
– Thursday, and
8 a.m. to 4 p.m.
on Fridays.  
COB Student Lounge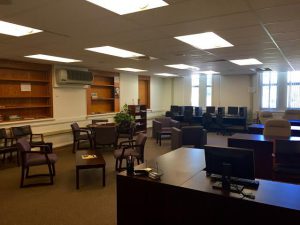 The
Gary E. West College of Business
has a student lounge located near the dean's office on the second floor of Main Hall. It has several computers, desks, and tables for student use. Plus, there is a printer available for last-minute projects (but it's only available to COB students). The COB Student Lounge is open  
on Monday
and
Wednesday
until
6 p.m.
and
on Tuesday
, Thursday, and Friday until
4 p.m.
Commuter Lounge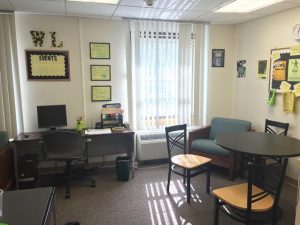 The
Commuter Lounge
just opened on the top floor of the Student Union, and it serves as a home base for commuters in need of a study area or a break in the day. It has a few computers, a table, and even a TV for study breaks. Plus, sometimes there is free food and the mini-fridge is usually stocked with cans of pop. Commuters need to study just as much as resident students. But if a resident student popped in here every now and then, no one would notice. 
Open Area on the Top Floor of the Student Union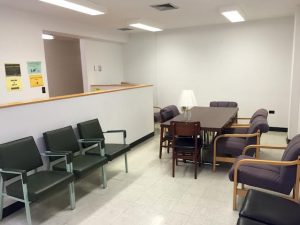 This corner spot on the top floor of
the union
is located at the top of the stairwell by the SGA office that leads down to the ballroom. There is a table and a bunch of chairs just sitting around that nobody really uses. So, it is a good spot to take advantage of if you are in need of a study space. It is located near the stairs, but it is still a nice, secluded spot. If there is any noise, it is nothing that a pair of headphones cannot fix. 
Humanities Student Lounge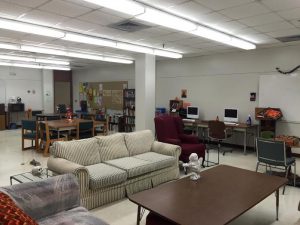 There is a student study area on the bottom floor of
the library
located by the faculty offices and classrooms. It is a nice room that has some comfy couches, big tables, a couple computers, and a snack machine. There are even books and a small foosball table for quick study breaks. 
Veteran's Lounge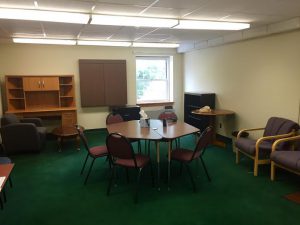 Also by the SGA office is the Veteran's Lounge. It is a small room with a big table and some chairs that are perfect for studying. The door is always open, and if you are looking for a secluded study area, this is the place. Hardly anyone ever goes in here, which is perfect for those who like little to no distractions when studying for a big exam.
The chapel, Campbell Hall, and the media arts lounge also offer nice study areas as well as many other spots on campus. Good luck on your final exams!