By Trevor Piccone, Contributing Writer
With summer break in full swing, every West Liberty student could not be more appreciative of the opportunity to catch up on some much needed sleep. However, in between nap sessions, students may find themselves bored and looking for some entertainment. In the hopes of aiding these poor, sleepy souls, I have compiled a list of the top five must read books for the summer.
Night Road by Kristin Hannah
Night Road is a novel that is perfect for a night in as it emotionally explores motherhood, identity, forgiveness and love. It is about a mother named Jude who must put her children's needs before her own. After a girl named Lexi moves into her community, Jude finds her sense of security with her children shattered and begins to worry every time her children leave the house. One night, a decision is made that changes everything, and they must all face the consequences.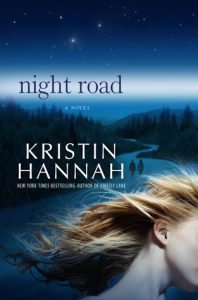 Everything, Everything by Nicola Yoon
Much like The Fault in Our Stars, Everything, Everything is a novel that was destined for the movie screen. It is about a girl named Madeline who can never leave her house. She has a disease, which causes her to be allergic to almost everything in the world known as severe combined immunodeficiency. Although at first she lives a life of caution, she eventually learns to take more risks and feels a need to live beyond her sanitized walls. Not only is this book a good read, but also it is a good choice as it celebrates diversity through its characters.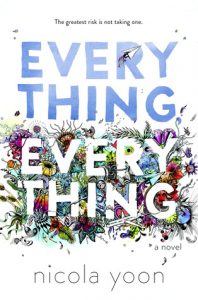 1984 by George Orwell, Erich Fromm
In case you want a throwback, 1984 must be included in this list as it is more than likely something you read in high school. 1984 is a novel that projects a nightmarish view of the world we are becoming from the year 1949. It describes the true definition of a negative utopia and is convincing from the first sentence. Many people rave about how this novel becomes more and more relevant with time, so if you're in the mood for something a little darker, this book is perfect for you.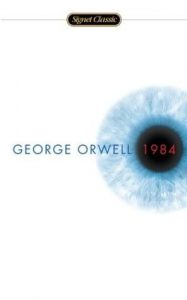 Above by Isla Morley
Above is a novel that keeps the reader on the edge much like Room or The Lovely Bones. It is about a 16-year-old girl named Blythe who is abducted and locked away by a survivalist in an abandoned missile silo in Kansas. She is forced to face crushing loneliness and madness while also dealing with the temptation to simply give up. After her son arrives, Blythe finds new purpose, and vows to give him everything that was taken from her. If you are a fan of page turning thrillers, this book is definitely a must-read.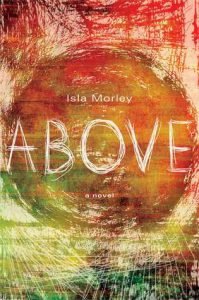 The Girl on the Train by Paula Hawkins
If reading a book isn't quite your thing, then the next best thing for you would be an audio book. Whether in the car or taking a nap, an audiobook allows you to immerse yourself in a story even more so through the voice of another. One of the most recommended audio books of 2017 is The Girl on the Train.  It is about a woman named Rachel who rides the same train every morning and continually notices the same couple. It is only until she notifies the police after a shocking discovery that her routine changes. It is definitely a soon to be classic and a story that will never grow old.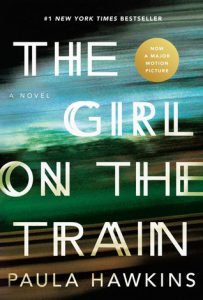 Book covers from goodreads.com.