Student from Florida invites visitors to home state
By Darien Mitchell, Contributing Writer
There are fifty states in the land of the free and every state has something to offer when visiting. Every state gives you the opportunity to educate visitors with historical events and even spend some time vacationing. There is one state that has more to offer: Florida. There are countless reasons why people should take a trip to Florida but there are four main reasons to do so. Theme parks, the history of the culture, great weather year round and the food.
First, Florida should be the top decisions for a vacation because of the fun and excitement visitors will have at the theme parks. Florida is home to some of the most exciting and family-oriented theme parks in the world. The two most popular parks are Disney World and SeaWorld which are located in Orlando, Fla. right across the street from each other. Such a convenient location gives families the chance to meet all the Disney characters and get the full Disney experience while being able to cross the street to SeaWorld. 
At SeaWorld visitors will find themselves in a water park getting the opportunity to learn about life under water, and still being able to ride roller-coasters all day. Shawn Brown, a father of three from Savannah, Ga. took his first trip down to Orlando, Fla. this previous summer for vacation and said, "We had a blast. We visited two theme parks in one day where my kids got to run wild to the point they didn't want to leave,  and the best thing about it was it's all for an affordable price." 
Florida also has many theme parks throughout the state where families can go for an affordable price and make a memorable experience such as Bush Gardens in my home town of Tampa Fla. which is a theme park and zoo combined. Visitors get the opportunity to learn facts about animals and still have fun no matter what their ages are.
Another reason why people should take a vacation to the sunshine state is because of all the historical monuments throughout the entire state.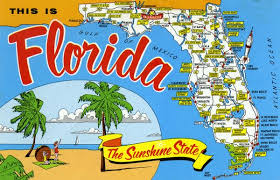 When taking a trip to Florida it doesn't matter what city visitors decide to go to, every city has it's own historical monument that played a major role in not just Florida's history but the history of the United States. One of the most famous monuments that are visited by people from all over the world year-round is the Fountain of Youth in St. Augustine. 
The significance of this spring is that it supposedly restores the youth of anyone who drinks or bathes in its waters. Tales of such a fountain have been recounted across the world for thousands of years, appearing in writings by Herodotus in the 5th century BC, the Alexander romance of 3rd century AD, and the stories of Prester John from the early Crusades of the 11th/12th centuries AD. 
Angie Williams a Florida native visited the Fountain of Youth this previous summer and said, "The fountain is beautiful. I have been living he
re for over forty years and don't know why I didn't come to visit sooner. I even took a drink from the fountain to keep the tradition alive." 
There are also plenty of other historic places in Florida where you can go and learn about wildlife such as the Everglades National Park. The Everglades teaches visitors about some of the most famous animals in the world and what they mean to Florida such as the alligators, pythons and even the Florida black panther.
Vacationers simply cannot deny Florida's amazing weather. Florida's tropical sunshine will put anyone in a good mood. Although the summers consist of some scattered showers and year around hurricane season, Florida is one of the only states in the United States where you don't have to worry about buying snow boots or having to wake up earlier just to clean the snow off your car. 
A typical day in southern Florida is about 75 to 85 degrees which makes great beach weather and allows visitors and residents to enjoy all outdoor activities. 
People are able to utilize their day outside without having to worry about wearing uncomfortable heavy coats. If potential visitors find southern Florida's weather too hot and humid then they can check out northern Florida where temperatures are about 60 to 70 degrees on the average, which is great weather to go site seeing around the state capital in Tallahassee, Fla.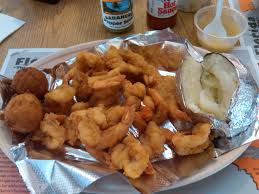 Nicole Wells, a Florida native from Jacksonville said, "Every year tourists come from all over the world to experience our great weather, and I don't blame them because we have the type of weather that you can enjoy with your sunscreen and sunglasses. We are the sunshine state."
The last reason why one should take a vacation to Florida is because of the food. Florida has a very diverse culture so visitors will get the chance to eat all types of different foods no matter what city you find yourself in. 
Florida is also a peninsula which means it is surrounded by water, so seafood is popular.
If visitors aren't a fan of seafood, they will still be able to find some food that will agree with their taste buds. Visitors in Miami should check out Zuma located in downtown Miami attached to the Kimpton Epic Hotel. This hotel overlooks a canal leading to Biscayne Bay, making it possible to watch yacht traversing the canal. 
Those vacationing in Clearwater should visit Bascom's Chop House named one of the best places in Florida to get a steak. Such a popular restaurant will require a reservation as it tends to be busy.
 Angelo Peterson, a Florida native said, "Anyone who takes a trip to Florida, remember that Bascom's Chop House is a must, not just because of the great food but also because of the great service and amazing view of Clearwater beach while you enjoy your meal."
There are plenty of reasons why people should choose Florida for their vacation but those are some of the best. Florida has a lot to offer no matter what city you decide to go to. 
Even though I'm a Florida native and have been living here for over twenty years, I still learn new things and find interesting activities to do every summer when I go on vacation. So, people should come down and see what all the hype is about. Visitors will never know what they might­ find, and they just might not want to leave. 
Photo Credit: Annetta Black