The West Liberty Men's and Women's Track and Field team is headed to Slippery Rock, Pa. this weekend. The teams will be competing at the event hosted by Slippery Rock University on Apr. 6.
Head Coach Justin Simpson is excited about the direction of both teams in his third season as coach. "In these years we have completely transformed our program. We have athletes and coaches that believe in our vision. I'm so proud of everyone involved." says Simpson.
The Hilltopper Men's and Women's teams are coming off a week in which they travelled up the road to Bethany College. At the Bethany Invitational the Men's team placed first overall and Women's team placed second. "We continue to grow as a team and everyone is excited to get out there and compete." Says Zach Yeater, junior on the Men's team.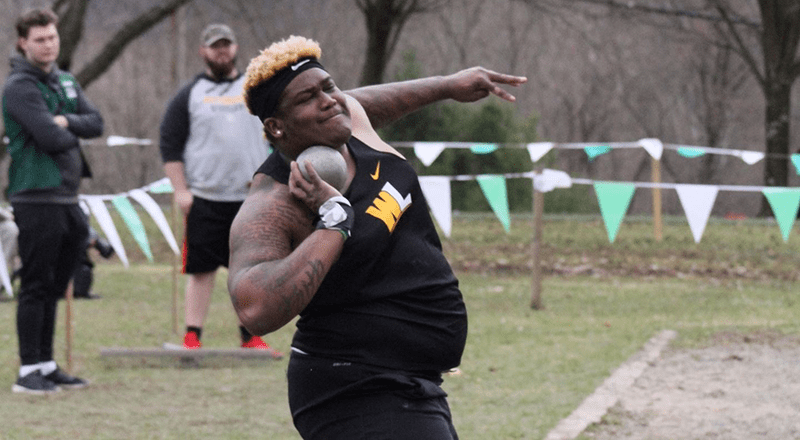 The men's team broke a school record and even a stadium/meet record. Sophomore jumper Isaiah Robinson broke his own school in the triple jump with an outstanding jump of 14.44 meters. Senior thrower Dominique Hudson shattered a stadium and meet record while winning the shot put with a throw of 16.52 meters.
At the Bethany College Invitational the women's team finished in second place overall behind California University of Pennsylvania. They will also be in action this upcoming weekend at the Slippery Rock meet. The start time at the Slippery Rock meet is still to be determined, for more information log onto Hilltopper Sports .
Next up for the Hilltoppers track and field team they will be traveling to New Wilmington, Pa. hosted by Westminster College. Be sure to pick-up a copy of the newspaper every Thursday for more game previews.
Photo Credit: Hilltoppersports