Senior remains grateful for time at West Liberty
West Liberty University is a very special place 20 minutes away from the nearest highway. It is tucked back in the hills of West Virginia and over the past five years I've gotten to explore this amazing place that they call "almost heaven" and without a doubt it was the time of my life.  From getting my acceptance letter my senior year to picking up my cap and gown at the graduation fair, West Liberty has always been a happy place and special.
College is the time before heading out to the real world and with the life experience that West Liberty has to offer, being in the real world will be a breeze. There is so much that is appealing about the small little campus that West Liberty is. Some people want the big town, big school feel but West Liberty does exactly what it needs to do. Small class sizes is such a big thing for so many students because it is so easy to get help from professors to make sure that you are staying on top of your work while learning new material. With those small class sizes, your professors and your classmates become family. As a broadcasting and journalism major, I have had a lot of classes with the same teachers and same students, and over time you learn so much about one another and you start caring about how they are doing outside of the classroom. That is something I never thought would happen in a college setting.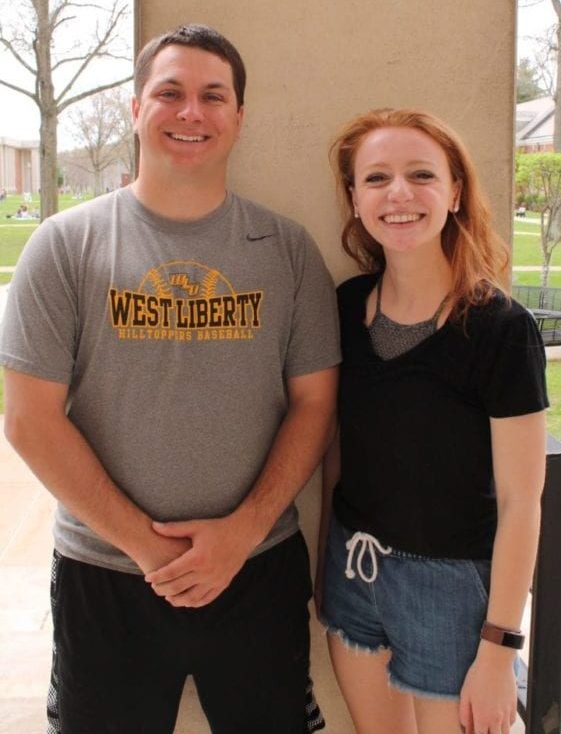 Opportunity is a great word to describe West Liberty because of everything there is to do on the campus. As a freshman I was able to walk onto the baseball team, commentate football games on the radio and even have my own TV show on WLU-TV14. Throughout my time at West Liberty, I have been able to do so many things and as the time passed, I was able to spread myself into getting involved in more actives. Becoming the sports editor of the newspaper was an incredible experience that made me a grow as a writer and as a leader.
When commencement starts and walking across the stage, that is when it will finally hit that it's all over and the past five years of my life are in the past and all I'll be left with will be memories about amazing times. The very first memory of West Liberty was moving into Rogers hall freshman year and being so sad to be away from the family for the first time, yet so happy to be starting a new chapter in life. To the final memory of playing against Wheeling Jesuit University in one of my final baseball games ever. When I graduate with two degrees, I know that I made the right choice to come to West Liberty University and they put me in the best path two succeed in the real world.
I will forever be grateful for my time here at West Liberty and I always treated this campus with the respect that it showed me. I will miss that spring smell on the hilltop that is different from anywhere else I've ever been, and I will miss walking to class when its 0 degrees outside with 20 mile per hour winds. The little things that you hate at the time, become things that you will miss and wish you could experience one more time. Getting to go through the last five years again would be be amazing because West Liberty became home and I never want to leave it.
Thank you for everything you've done for me West Liberty, from the campus and professors, to the friends and food. Happiness surrounds this campus and I hope that in the future it remains that way. I will enjoy coming back to West Liberty in the future to see all of the new things going on around campus. West Liberty, you became home for me and I must thank you for everything.
Photo Credit: Lindsay Dowdle