Darious Britt's "Pandemic" demonstrates the quarantine life-style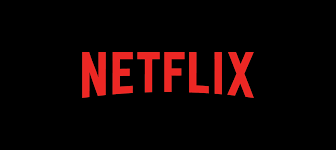 Darious Britt's "Pandemic" demonstrates the quarantine life-style
Justin Geery
In this short film, the YouTube creator and filmmaker, Darious Britt, shares what a normal life looked like during the period of quarantine (due to COVID-19 pandemic) in The United States.
The young director, producer, screenwriter, and actor released his project titled "Pandemic" on July 30, 2020, on his YouTube channel: D4Darious. The short film displays a life that many can relate to their own in this difficult time. "I wanted to capture what it was like to experience this crazy pandemic," Britt commented after making the film.
The 16-minute film goes through waking up without an alarm clock, attending Zoom meetings while only appropriately dressing that which can be seen, and being overwhelmed by the coverage of this pandemic. While pulling apart the main chunks of the day-by-day, Britt also adds humor to his film with an 80 second long hand-washing scene.
While sitting in his car, Britt "masks up" before entering the real world. He stated, "The whole point of this scene (the parking lot scene) was to capture that moment everyone goes through when you know you have to put on a mask before going into a store." Everyone has been faced with these exact thoughts and actions, which is why this relatable scene may stand out above others.
The short film has accumulated over 35,000 views on YouTube and is one of many films that Britt has directed, produced, written, and acted in himself. He attended film school at the University of Arizona and graduated in 2012 with a bachelor's degree in Media Production.
Britt posts regularly on his YouTube channel, where he now has over 400,000 subscribers and 21,000,000 total views.
"Pandemic" is a great watch to relate to the struggles that everyone has been going through since March. If you have time, give the creative work a watch!
Leave a Comment