Simple, easy, delicious pumpkin pie recipe! Give it a try over Thanksgiving break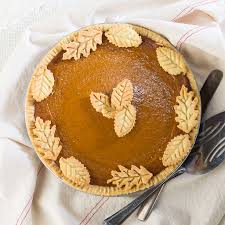 Pumpkin pie is one of the most common desserts that people make for the fall season.Pumpkin pie among other pumpkin related desserts and dishes are very popular during the Thanksgiving season. This pie is easy and can be baked in many ways. It's sweet and delicious and so many families enjoy it for the holidays! Here is a simple and easy to make pumpkin pie recipe to use and feel free to make it your own.
Ingredients needed:
– One and a half cups of granulated sugar
– One teaspoon of salt Four large eggs
– One can (29 ounces) of Libby's 100 percent Pure Pumpkin
– Two cans (12 fluid ounces) of Carnation Evaporated Milk
– Your choice of crust from handmade to store bought
– Two teaspoons of ground cinnamon
– One teaspoon of ground ginger
– Half a teaspoon of ground cloves
A simple substitution for the step above is to just use three and a half teaspoons of Allspice or pumpkin pie spice from your local grocery store.
This takes all three of the ingredients amounts and adds them up to substitute the right amount. There are recipes with even more ingredients and there are more like this simple one that don't take that long to make. All families like their pumpkin pie a different way from other families.
Once all the ingredients are gathered the baking process can begin. Dry ingredients will be mixed in a bowl first. Mix eggs, pie mix and evaporated milk into another bowl stirring it all the way till it's completely combined. Slowly mix the two bowls together to make the pumpkin pie.
Now pour the mixed ingredients into the pie crust and pop that pie into the oven!
The pie will cook for 15 minutes before the heat will need to be reduced to 350 degrees and baked for 40 to 50 minutes or until the knife comes out clean when checking the pie. Let the pie cool off for about two hours, and it'll be ready to eat for everyone to enjoy.
Leave a Comment