The NFL needs a better COVID-19 strategy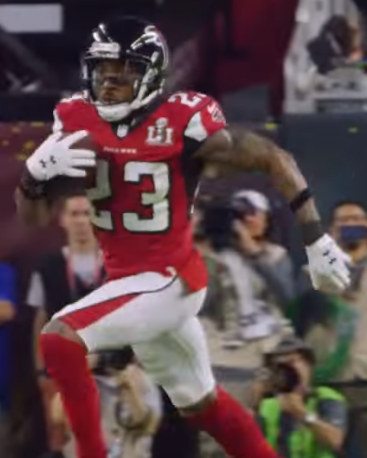 Despite the COVID-19 pandemic, professional football is going strong. However, many sports teams have become breeding grounds for the virus. So far, more than 100 NFL players and staff have tested positive for COVID-19. The NFL has administered more than 400,000 tests, and has a positivity rate below one percent. At this time, no NFL player or staff members have become critically ill or died. The NFL has been lucky, but recently more teams have been experiencing outbreaks. Due to these outbreaks, some teams are having to postpone games while their players quarantine.
The NFL needs to better protect the health of athletes and staff. Even though professional football players are typically young and healthy, they can still suffer from short and long-term health consequences. Medical studies have shown that COVID-19 can lead to myocarditis, a disease reported in athletes that involves inflammation and damage to the muscles of the heart. Myocarditis is potentially fatal.
Even though the NFL adopted COVID-19 precautionary measures, some teams and coaches still don't get the message. The NFL currently fines the teams and coaches who refuse to follow the NFL's COVID-19 guidelines. At the end of October, the Tennessee Titans faced a $350,000 fine after refusing to wear face masks and social distance off the field. While this might seem like a fair punishment, a $350,000 fine looks like pennies compared to the team's income. In 2019, the operating income of the Tennessee Titans was at 57 million dollars.
Penalizing the team did not slow the spread of COVID-19 within the Titan organization Currently, thirteen of their players and eleven of their staff members have tested positive for COVID-19. The Las Vegas Raiders and the Pittsburgh Steelers faced similar fines after players and coaches did not follow the mask-wearing and social distancing guidelines. However, some of the players still are not following the NFL's safety measures, so additional sanctions besides the fines should be put in place.
First of all, the NFL should move games that occur in cities that are considered COVID-19 hotspots. Secondly, if coaches or athletes refuse to wear masks and social distance, the NFL should immediately place that person into quarantine and not allow them to go to any games or practices until they test negative after the quarantine period is over. Thirdly, all players should be tested on game day prior to taking the field. These simple measures would improve the NFL's COVID policy making it safer for both athletes and coaches alike.
Leave a Comment
About the Contributor
Kailey Carpino, Opinion Editor Intern (Fall 2021)
Kailey Carpino is a junior at West Liberty University with a major in journalism and a minor in psychology. She has been a contributing writer for West...