Disney's live-action "Mulan" review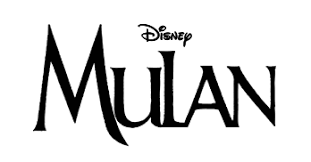 Disney's live-action "Mulan" was released on Sept. 4, with premier access on Disney+. The movie stars Liu Yifei as Mulan in this legendary tale of heroism and bravery. The movie follows the same storyline as Disney's 1998 animated "Mulan" with a few exceptions to characters and the soundtrack.
The movie shows the journey of the young woman Mulan who joins the Imperial Army to save her ailing father from conscription. We watch her struggles to remain disguised as a man in the army while also watching the cultivation of her skills as a great warrior and eventually saving the Emperor and all of China.
While the 1998 animated "Mulan" is still beloved today, the live-action does differ in a few ways. Mulan's dragon sidekick, Mushu, has now been replaced with a guardian phoenix and the film is no longer a musical but does feature some of the original songs in the score.
The main villain remains the same, but with a name change, and now has a witch at his side as an additional character. Mulan's grandmother in the 1998 adaptation has been traded for a younger sister and the movie is now more focused on Mulan's character than on the romantic aspect of the animated film.
Disney's new live-action "Mulan" is a colorful and action-packed movie that was well worth the wait! The movie had a wonderful cast that brought the characters and story of Mulan to life in this film. While the Coronavirus pandemic may have delayed the release of this new film it certainly had very little effect on the magic and excitement that was created and will surely not be the last impressive film that Disney brings to life. Give it a watch over break!
Leave a Comment