WLU's Dr. Vishakha Maskey receives service award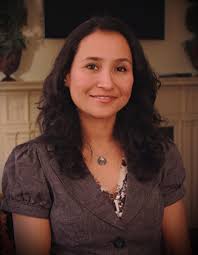 During the spring semester of 2021, Dr. Vishakha Maskey was informed through the president's office that she was the winner of a service award. In order for Maskey to be considered, the criteria was service to the university and community in the form of student advising and volunteering. Maskey did not apply for this award, rather she was nominated by the dean.
Maskey had to submit a thorough narrative of all of the activities she had engaged in over the course of the academic year. According to Maskey, she was unsure how the committee made their decision; however, she believes it was the severe learning projects that she had conducted with her students at the university and in the community.
In addition, Maskey feels that her work on the creation of a new 2 + 2 program in energy management and the outstanding student achievements through their participation in Net Impact on the campus where Maskey was the chapter advisor.
"I had also submitted several grant applications on behalf of the university. I am also a YMCA Wheeling Executive board member," said Maskey.
There was an awards ceremony held for the service award, however it was a virtual convocation.
Maskey stated that she was just, "doing my job to the best of my ability by providing service to the university, students and the community."
Overall, Maskey feels that this award has taught her that there is some form of affirmation at the end of all of the hard work she has put into her job. She has also found that she is able to bring positive change to the university and make an impact through her current role that she holds.
Maskey is currently working on internationalizing the universities curricula with virtual exchanges. Her hope is that this will allow students to collaborate with students from other universities that are geographically far away while also developing a cross-cultural understanding. In her opinion, this is the most cost-effective way to promote global competency.
Currently, Maskey serves as a professor of management and economics, joining the West Liberty University family in August of 2008. She attended Tulane University where she earned her postdoctoral bridge to business certificate in management and marketing. She then went on to obtain her doctoral degree in national resource economics at West Virginia University as well as her masters degree in ecology and environment sciences from the University of Maine.
Congratulations Dr. Maskey on winning the service award! We can't wait to see where hard work and determination takes you in future projects!
Leave a Comment
About the Contributor
Morgan Kafana, Culture Editor (spring)/Graphic Designer (fall)
Morgan Kafana is a freshman at West Liberty University. She served as graphic designer and now holds the position of Culture editor.  In high school,...