WLU to host 2021 virtual Hughes Lecture series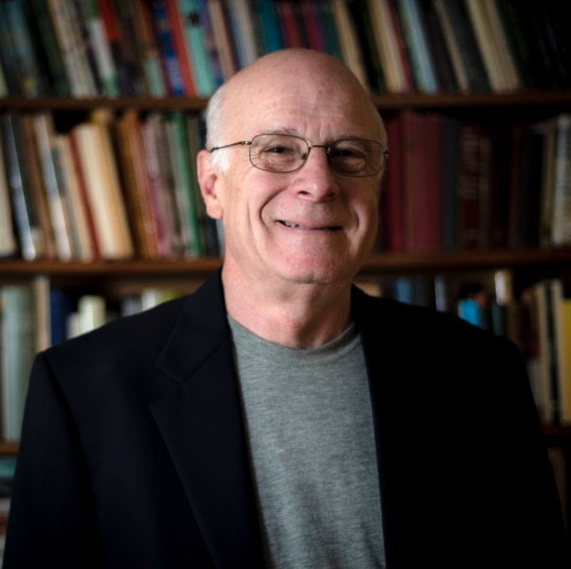 On April 21, WLU will host the annual Hughes Lecture Series starting at 7 p.m. via Zoom. This year the series will feature three guest speakers: West Virginia Poet Laureate Marc Harshman, Ohio Poet Laureate Kari Gunter-Seymour, and Frank X. Walker, founder of the Affrilachian poets. The three poets will read excerpts from their work and participate in a questions and answer session.
The Hughes Lecture Series has been a staple at WLU since 1978 and has consistently been a popular event for students, faculty, and the wider community. Last year, the event was cancelled as a result of COVID-19."Like most institutions, the arrival of COVID-19 last spring resulted in cancellations and we had to cancel our 2020 lecture so we are pleased to have the Hughes Lecture back this spring," said Dr. William Scott Hanna, WLU English professor and chair of the Hughes Lecture committee. "The Hughes Lecture Series is an important event for the campus community since it has been able to bring several prominent speakers to campus over the years, giving students and the community the opportunity to meet with, have books signed, and listen to timely and noteworthy readings and lectures."
This year, the Hughes Lecture Series will be held virtually in an attempt to allow as many people access as possible whilst ensuring the health and safety of the participants and audience. Audience members must register to get access to the Zoom meeting via this link. "There are obvious differences, but one of the main missing pieces is that students and audience members will not have the chance to meet the poets the way they would with an in-person event," said Hanna. "However, the convenience of Zoom is what has made this event a possibility…. We thought that the virtual format would allow us to have multiple readers, so we decided to focus on some strong voices in the Appalachian poetry scene. So, there are both positive and negatives to the virtual format."
April is National Poetry Month making the selection of this year's guests all-the-more fitting. Hanna said, "Since April is National Poetry Month, we decided that having a group of poets to read would be a good idea in celebration of that."
Harshman is West Virginia's seventh poet laureate. He was appointed in 2012 after a successful career and has continued to thrive since being in the role. Harshman holds a multitude of degrees including one from neighboring Bethany College as well as Yale Divinity School, the University of Pittsburgh and an honorary doctorate degree from West Liberty. His work has accumulated a number of awards and publications with his latest collection of poems, "Woman In Red Anorak," winning the 2017 Blue Lynx Prize and being published by Lynx House/University of Washington Press the following year.
Gunter-Seymour is the first Appalachian and the first woman to serve as Ohio's poet laureate. Like Harshman, Gunter-Seymour's work has had considerable recognition over the years. Her latest work, the "A Place So Deep Inside America It Can't Be Seen," collection won her the 2020 Ohio Poet of the Year Award. Gunter-Seymour is also the founder and director of the Women of Appalachia Project which focuses on tackling gender based discrimination present in the Appalachian region.
This is not the only positive influence of Gunter-Seymour's work. A 2020 poem she wrote concerning the poverty levels in Athens County, Ohio saw thousands of dollars made in donation to a local food pantry in the area.
The final guest, Walker is also impressive in terms of achievements. Walker is a Kentucky native and has degrees from the University of Kentucky (who also awarded him an honorary doctoral degree) and Spalding University. He has lectured, conducted workshops, read poetry and exhibited at over 300 national conferences and universities.
Walker is a founding member of the Affrilachian Poets, is the author of four poetry collections and has earned several awards throughout his career.
For more information contact Hanna via email at [email protected].
Leave a Comment
About the Contributor
Anna Johnston, News/Sports Writer (Fall 2022)
Anna Johnston is a WLU senior from Linlithgow, Scotland. This is Johnston's fourth year as part of the Trumpet team, having taken on a variety of roles...