West Virginia Nursing Scholarship open for students in the 2021-2022 academic year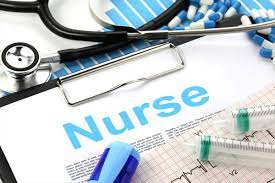 On April 15, the West Virginia Nursing Scholarship applications opened for students for the 2021-2022 academic year. The scholarship is open for any WLU student in the nursing program that is currently a West Virginia resident and has completed at least half of the program. The applications will be accepted through June 1.
According to the West Virginia Higher Education Poicy Commision (WVHEPC) website, Dr. Sarah Armstrong Tucker, West Virginia's Chancellor for Higher Education says, "Building up our state's nursing workforce is one of the best ways we can support our nurses working every day, right now, on the front lines to care for those in our communities. And it's one of the best ways we can improve public health across the Mountain State." On the same website, Gerald Bragg, Chair of the West Virginia Center for Nursing, says, "The West Virginia Nursing Scholarship Program is one of the best retention tools West Virginia currently has to ensure that nurses completing their education in our state continue to work in the state following graduation."
Hannah Burgess, junior at WLU and nursing student, applied for the scholarship. Burgess says, "This scholarship could be a big help for paying part of my tuition and other school related expenses like books." Burgess continued, "The reason I want to be a nurse is because I get to help people get through hard times. The pandemic really opened my eyes to how important nurses and all healthcare professionals are." Burgess also shared that through the nursing program at WLU, she is able to get real life work experience at Wheeling Hospital.
Burgess also says, "The best learning experience so far has been going to clinicals at the hospital. It's been tough being online, so I really enjoy getting to go to the hospital and get some hands-on experience. She continued, "By the time I graduate next spring, I hope I am able to feel more independent in the nursing field. I still have a long way to go, but I've already seen the progress I've made which is so rewarding." Burgess plans to stay in the area to get a few years of experience on her belt, and then she wants to be a travel nurse for a few years after that.
This scholarship intends on allowing recipients to want to stay in the area and state as a nurse. According to the WVHEPC site, Bragg says, "An analysis of the program since 2016 found that 88.7 percent of completers still maintain an active nursing license in West Virginia." There is definitely a need for nurses all over the country, but especially right here. The scholarship can allow students to find a job right at home.
About the Writer
Lizzy Griffith, News/Copy Editor (spring intern)
Lizzy is currently a junior at West Liberty University and serves as the news/copy editor for "The Trumpet." She is majoring in public relations with a...