West Liberty alumnus Nicole Garrison returned to Hilltop and joined the biology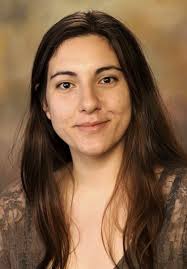 In the fall of 2020, Dr. Nicole Garrison returned to her roots and joined West Liberty University's biology department. Garrison chose to return to West Liberty because of her fondness of the learning environment that a small school like West Liberty offers. In addition, she added that West Liberty is, "a fantastic place to do creative research with undergraduate students."
Garrison attended West Liberty University for her undergrad Bachelor of Science in biology and chemistry. She then went on to obtain her PhD from Auburn University. Her dissertation was in biological sciences with a focus on evolutionary biology and phylogenomic.
Her interest in becoming an educator in this field is because she feels bioinformatics is an increasingly important field of biology; however, there is a lack of formal courses and programs that introduce biology students to the discipline.
"I am trying to fix that at West Liberty by developing a bioinformatics major where students can gain skills that will be useful in graduate school and beyond," said Garrison.
As far as clubs on campus go, Garrison will be participating in a biology club this semester as a guest speaker. She is also trying to generate interest in starting the future chapter for Graduate Women in Science (GWIS) at West Liberty.
"I was bio club president when I was a student here so it's coming full circle," said Garrison.
Overall, Garrison feels that her job has taught her that she loves to problem solve. She feels that most problems can be broken down into manageable steps and that a unique perspective can generate creative solutions.
Leave a Comment
About the Contributor
Morgan Kafana, Culture Editor (spring)/Graphic Designer (fall)
Morgan Kafana is a freshman at West Liberty University. She served as graphic designer and now holds the position of Culture editor.  In high school,...