Robinson Writing Center open to students of all majors
On Wednesday, Sept. 8, the Robinson Writing Center located in L14 of the Elbin Library, opened its doors in hopes of helping any West Liberty student seeking assistance in the writing process.
The writing center offers in-person appointments with trained writing consultants as well as fully online consultations that can be scheduled through WCOnline. Walk-in appointments are accepted online and in-person if a consultant is available, so it is highly recommended that students reserve a session ahead of time. All students and staff attending in-person meetings must wear a mask. Online appointments are operated through the WCOnline website where students and consultants can collaborate through a video and text chat feature that acts as a whiteboard.
A writing session lasts up to 30 minutes and is based upon what goals the student would like to achieve. Dr. Amanda Tennant, director of the writing center, explained a consultant may help the writer construct a thesis statement, brainstorm ideas or outline key points of the paper.
"At our writing center, a typical consultation tries to encourage students to dig deeper into their writing by introducing them to concepts that go beyond simply checking for grammatical errors," said Alexis Walton, a current writing consultant. Additionally, consultants typically focus on organizational principles that teach students how to develop their paper with the use of strong evidence and topic sentences, which is found in most academic writing.
Writing consultants are trained to help students regardless of their major. Tennant explains that consultants are taught to recognize different types of academic writing such as MLA and APA, which may differ among a student's discipline.
"My favorite part about working with students in the writing center is that I never quite know who I'm going to meet. I've worked with students in majors ranging from dental hygiene to creative arts therapy," said Walton.
At the end of the appointment, the student and consultant summarize what was learned throughout the session and discuss a plan that allows the student to leave with a confident feeling in their paper.
Before opening the Robinson Writing Center, staff members must prepare by selecting and training new consultants and planning appointment schedules that work for each student. In the spring semester of 2021, Tennant sent out applications to interested students, and the selected individuals are training with her now in a class geared towards successful consultations.
"I would say that training the consultants is the most significant component that goes into ensuring that we offer high-quality writing support to WLU students," said Tennant.
Six students are currently enrolled in this class to become future writing center consultants. Autumn Duckworth, an English education major, applied for this position because she believed it would give her hands-on teaching experience.
As of now, Walton is the only writing consultant taking appointments, but they hope to offer more consultations as well as workshops in the near future.
For students who are on the fence about visiting the writing center, Walton suggests that everyone should give it a try because they may leave the consultation with an entirely new perspective on writing and another person on campus that roots for their success.
Consultations are available in the following weeks on Wednesday and Friday from 2-3 p.m. For any questions regarding the Robinson Writing Center and scheduling an appointment, please email Dr. Amanda Tennant at [email protected].
Leave a Comment
About the Contributor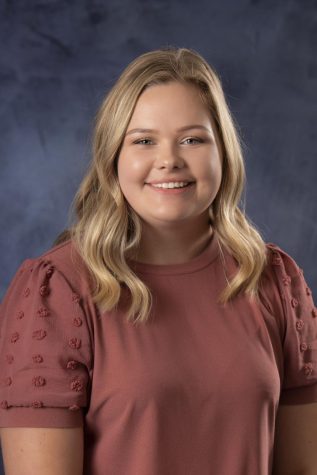 Brianna Hamon, Editor-in-Chief
Brianna Hamon, editor-in-chief of The Trumpet, is a senior at West Liberty University with a major in public relations and a minor in journalism. In the...