WLU hosts third football game in tribute of late coach Bob Roe
West Liberty University hosts third game of season in tribute of late Coach Bob Roe.
*Note: The following information was cultivated from West Liberty University Athletics.
Over the weekend, the West Liberty University football team played No.8-ranked Notre Dame (Ohio) in a game designated as the "Coach Bob Roe Memorial Game."
The WLU foundation and Coach Bob Roe Football Committee recognized Roe, one of their all-time greatest coaches, in a 2-day weekend celebration that began with a special reunion of alumni and supporters at Generations Restaurant & Pub on Friday, Sept. 17. The remembrance of Roe's legacy was followed by a tailgate party in the ASRC parking lot where many of the late coach's former players congregated before the special 2 p.m. kickoff.
A moment of silence was observed for Coach Roe and the members of his team who had passed during a pre-game ceremony. The returning football players under Roe's legacy stood after the moment of silence and were honored in an announcement.
According to WLU Athletics, Rod Reese, former Hilltopper gridder, said "In respect and gratitude for the incredible impact he had on our lives, we are proud to honor his memory."
WLU's marching band was also in attendance at the memorial game this weekend. A member of The Marching Hilltoppers, Amber Yoho, explained that it was an honor to play for the returning football alumni and was touched by the moment of silence because she could feel their genuine love for the fallen coach and West Liberty as a whole.
Despite WLU's loss against Notre Dame, the celebratory events continued with a concluding post-game party located at The West Sports Bar. All attendees of the event received a commemorative Coach Bob Roe glass.
Before becoming known as the legend who coached WLU into a nationally ranked division, Roe coached football at Ohio Valley high school. His time in football began early when he played football at Warwood High School, W. Va., and Bethany College during his years of higher education. It wasn't until he began teaching at a collegiate level that he gained his spot as a charter member in the West Liberty Hall of Fame, West Virginia Sports Hall of Fame, OVAC Hall of Fame, City of Wheeling Hall of Fame, the Upper Ohio Valley Hall of Fame and the Bethany College Hall of Fame.
Roe earned these titles by leading the Hilltoppers into two consecutive NAIA national semifinal slots in a span of nine years of coaching from 1965-73. In 1970, the Hilltoppers received the first-ever NAIA playoff bid in school history and lost their chances at playing for a national title by one touchdown. In the following year, Roe led WLU into another unbeaten regular season where they lost to West Alabama, 1971's national champion team, in the semifinal.
Roe ended his 50-24-6 record in 1973 where it later became known as one of the highest winning percentages in nearly a century of Hilltopper football. The football team carries on Coach Roe's legacy today by coming off a 24-0 shutout win against Alderson Broaddus where they racked up a total of 13 tackles and 7 quarterback sacks. This is the first ever shutout win for the Hilltoppers since playing West Virginia State in 2013.
All events held in memory of Coach Roe were organized by the WLU Foundation and Coach Bob Roe Football Committee to help raise funds to purchase a commemorative bronze plaque in Roe's honor which will be permanently installed at West Family Stadium and to begin an endowed scholarship in his name.
For additional information about the Bob Roe Football Committee and how to donate, please visit the West Liberty University Foundation at www.WLUFoundation.org/bobroe or call the Foundation at (304) 336-5635.
Leave a Comment
About the Contributor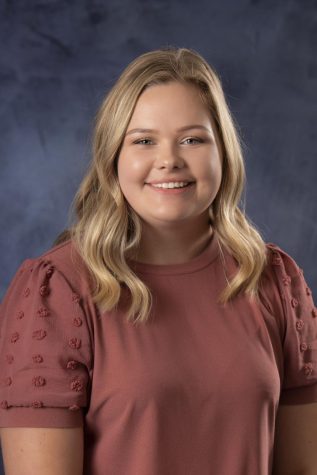 Brianna Hamon, Editor-in-Chief
Brianna Hamon, editor-in-chief of The Trumpet, is a senior at West Liberty University with a major in public relations and a minor in journalism. In the...