Beta Theta becomes first co-ed Greek organization in West Virginia
Over the summer, West Liberty University Student Life made some progressive transitions that not only changed the face of Greek life at West Liberty but in West Virginia as well. After seeing a need for more inclusivity on campus, Beta Theta Gamma, a local fraternity founded in 1993, made the decision to become the first co-ed Greek organization.
West Liberty Greek life is openly supportive of all students by allowing members who identify with the LGBTIQ community to join a sorority or fraternity of their choice. However, Beta Theta came to the decision to become co-ed after an unsuccessful year of recruiting due to COVID-19 and speaking with students who didn't feel comfortable in joining a traditional Greek organization.
Kate Billings, director of student life, had this to say about Greek life at West Liberty: "We seek to be open, inclusive, and supportive of the LGBTIQ community and any student of any background. The university believes all students have the right to participate fully in every aspect of campus life. In our Greek System here, we have had students who identify as male joining fraternities and same for sororities."
Billings went on to explain that after Beta Theta made the formal request to offer the Greek experience to everyone based on progressiveness and brotherhood, the Office of Student Life ran the decision by the administration where they received full approval.
Most co-ed organizations like Kappa Delta Pi, the International Honor Society in Education, are based around academics and area of study whereas Beta Theta operates as a Greek organization solely founded upon brother and sisterhood. The only difference that exists between Beta Theta and a sorority or fraternity is their welcomeness to any sex or gender identity.
Tyler Huggins, a current member of Beta Theta, explained that co-ed Greek groups are not common in West Virginia and adding one to West Liberty will add a unique element to campus and expand their horizons to more opportunities.
"I think this is important to WLU because it shows that even though we are a smaller campus, we develop and grow just like big schools. Our organizations are changing as our society is changing," said Billings.
Like most other sororities and fraternities on campus, Beta Theta requires a minimum grade point average (GPA) and current enrollment status at WLU. They are currently in the process of changing their constitution and by-laws to potentially allow for Graduate student membership.
Beta Theta must follow the same guidelines as all other chapters in the Greek system, so a member of a current fraternity or sorority cannot join Beta Theta unless they disaffiliate from their chapter and wait one semester to join.
As part of their philanthropic work, Beta Theta plans to get involved with the Big Brother and Big Sister program, an organization with the mission of pairing adult volunteers with children and teens to guide them in a promising path to adulthood.
With this change being new to campus, Huggins stated "I'm looking forward to all of the endless possibilities that come along with going co-ed. I believe that going co-ed will allow us to have a wider range of perspectives when it comes to organizational matters and events. I cannot wait to see what my Greek siblings can come together and create!"
The end of the recruitment process is quickly approaching, so Beta Theta will be hosting their last continuous open bidding (COB) events in search of new members. Their latest event, Ratatouille, was held inside the union where they presented the Pixar movie Ratatouille and gave out free snacks and Olive Garden breadsticks.
For more information about Beta Theta becoming a co-ed Greek organization, please contact Kate Billings, director of Student Life, at [email protected]
Stay up to date on all things Greek by visiting the West Liberty Activities Instagram page.
Leave a Comment
About the Contributors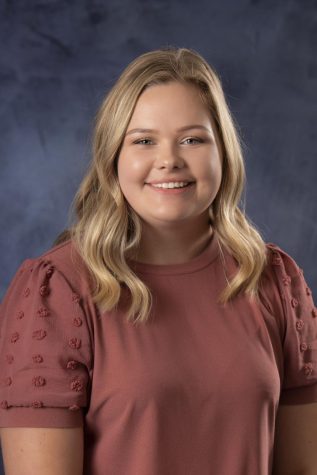 Brianna Hamon, Editor-in-Chief
Brianna Hamon, editor-in-chief of The Trumpet, is a senior at West Liberty University with a major in public relations and a minor in journalism. In the...
Creed Kidney, Online editor
Creed Kidney, of Glen Dale, W.Va., is a sophomore at West Liberty University and is pursuing a dual degree in illustration and creative arts therapy. He...