WLU Foundation connects scholarship recipients with donors during annual Scholarship Day
To honor the generous donors and fundholders who grant money toward the furthering of higher education in students at West Liberty University (WLU), the WLU Foundation held their annual Scholarship Day on Wednesday, Oct. 27 in the Student Union.
During this event, the WLU Foundation scholarship recipients were able to gather inside the Union from 10 a.m. to 2 p.m. to learn more about their scholarship and the donor who created or sponsors it. Students also had the opportunity to write out a personal thank you note to their donor as well as provide them with a questionnaire that explains why the student chose WLU, their plans after college and some of their favorite memories on campus. After writing out their messages of thanks, students had their photo taken for a postcard that will be mailed to their donor.
"Handwritten thank you notes are a great way to show gratitude in a personal way and it means a lot to our donors, especially in a world of text and email communication. It stands out," said Angie Zambito-Hill, executive director of the WLU Foundation.
The pictures and thank you card will be mailed out to each donor by the Foundation with the invitation for the donor and student to meet in person at a later date.
Zambito-Hill went on to explain how Scholarship Day is solely meant for the students because it allows them to see and experience the impact private donors have on campus and many other students.
According to Zambito-Hill, the WLU Foundation is a nonprofit organization that is separate from WLU but works to serve the university through cultivation, stewardship, management and raising of private funds. Zambito-Hill elaborated on this by saying they are involved in all parts of campus by providing over 130 scholarships in areas of academics and athletics through the help of funding made possible by donors.
As a token of appreciation for the many opportunities that donors make possible for students, the WLU Foundation created Scholarship Day to connect recipients to the donors who helped provide funding for their specific scholarship award.
"It (Scholarship Day) is an opportunity for students to thank their donors and an opportunity for WLU Foundation staff and board members to meet students who benefit from the work we do," said Zambito-Hill.
The WLU Foundation grants out scholarships in multiple fields around campus that range from athletics to specific colleges such as the College of Liberal and Creative Arts, College of Education, College of Sciences and the Gary E. West College of Business. Other scholarships that don't exist under a specific college include the Barnes & Noble Scholarship, Clyde Thomas Scholarship and Collegiate Alumnae of Wheeling Eleanore V. Golden Scholarship. For a full list of scholarships and the history behind them, visit the WLU Foundation website.
Over 100 recipients were invited to Scholarship Day and some of these students included Jeremiah "Douglas" Torres, Hannah Holbert, Olivia Romick and Abbe Stackpole.
Torres is a senior music education major and a three-year recipient of the Edward C. Wolf Scholarship. Torres had this to say about the opportunities made possible to him thanks to his donor: "The Edward C. Wolf Scholarship has given me so many opportunities. One of the main opportunities is that it has given me a chance to grow as a future music educator. I have been taught and mentored by Professor Pat Garrett, Dr. Gretchen Pohlman and all of the amazing department of music staff and faculty." After graduation, Torres hopes to become a high school band director somewhere in the state of West Virginia.
Holbert is a sophomore zoo science major and a recipient of the Elbin Scholarship and expressed her gratitude for the scholarship by stating, "I thanked the donors by letting them know that without them, I wouldn't have been able to come to campus in the first place. I thanked them for how much they've done for me without even knowing it." Holbert's post-graduation plans consist of finding a job at a zoo or conservation center or pursuing a Master's degree.
Romick is a journalism major and a recipient of the Elbin Scholarship. Romick thanked her scholarship donor by stating, "Honestly, there is no way for me to say thank you enough. I am so honored to have received this award." Romick went on to explain that the donors of the Elbin Scholarship made her college education possible because she grew up in a one parent household with multiple siblings which made the idea of her going to college impossible.
Stackpole is a double major in healthcare management and management with a minor in computer information systems and is a recipient of the Guy and Mary Ann West College of Business Scholarship. Stackpole is grateful for her donors and thanked them by saying "This scholarship gives me the opportunity to be less stressed about how to pay for my education costs. It also allows me to continue my path as a double major with a minor." After graduation, Stackpole plans to move south in hopes of finding a career in healthcare management.
For more information about scholarships through the WLU Foundation and how to participate in Scholarship Day, visit the WLU Foundations' website or contact Zambito-Hill at [email protected].
Leave a Comment
About the Contributors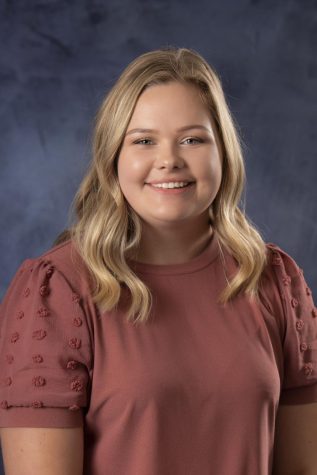 Brianna Hamon, Editor-in-Chief (Fall 2022)
Brianna Hamon, editor-in-chief of The Trumpet, is a senior at West Liberty University with a major in public relations and a minor in journalism. In the...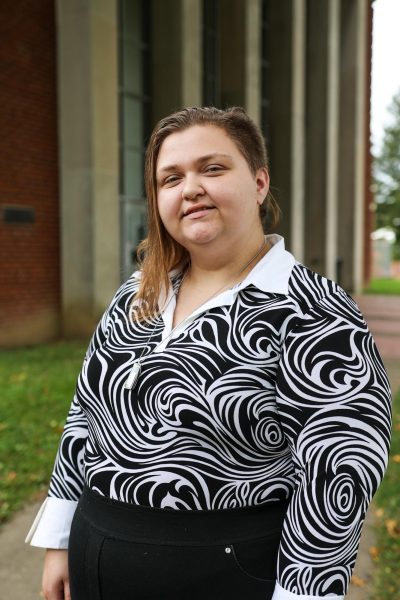 Haley Blakemore, Photo Editor/Social Media Manager
Haley Blakemore is a Senior in English Literature  with a minor in Journalism from Reeader, WV. Blakemore has been on staff for the Trumpet since 2019....