West Liberty alumnus named semifinalist for Grammy Educator award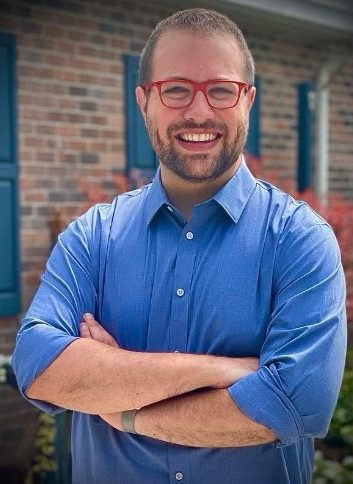 Kyle Cook, an alumni music education student was recently chosen as a semifinalist for the 2022 GRAMMY Music Educator Award.
The contending semifinalists were announced on Oct. 20 by the GRAMMY Museum where a total of 25 music teachers representing 24 cities across 16 states were listed. According to the Recording Academy and GRAMMY Museum, Cook was chosen out of 1,135 total nominations spanning over 49 states in the U.S.
All nominations for the GRAMMY Music Educator award are submitted to Grammy in the Schools, a music education outreach program set up in select schools by the GRAMMY Museum. According to Grammy in the Schools, their program seeks to provide high school students with the opportunity to interact and learn from music professionals that can give them real-world experience in what it means to have a career in any field of music ranging from audio engineering, producing, music journalism and songwriting.
The GRAMMY in the Schools lists requirements for the award nominees by stating, "Current, full-time educators in the U.S., who teach music in public or private schools, Kindergarten through College. Teachers in after-school, private studios, or other educational settings are not eligible. Teachers who are planning to retire at the end of the current school year are not eligible."
In a press release written by the Director of Media Relations, Maureen Zambito stated that the Grammy in the Schools awards this honor to teachers who play a critical role in teaching musical performance to students. This award was created as a way to recognize the behind-the-scenes people responsible for the talent presented to the GRAMMY stage.
The 10 finalists chosen will be recognized for their impact on music with a trip to Los Angeles for the 63rd Annual GRAMMY Awards ceremony in 2022 where the winner will receive the educator award at a GRAMMY Week ceremony along with a $10,000 personal honorarium for their success. The chosen finalists also receive a cash prize of $1,000 while the semifinalists receive a prize of $500.
Cook was awarded for his six-year direction of the Outer Banks Chorus and his education skills at the Western Branch Middle School Choirs in Chesapeake, Va. In an article published by Outer Banks Voice, they previewed Cook's career in musical teaching by explaining his service as Chorus Director of Moyock Middle School and Currituck County Middle School from 2013 to 2017. During this time, Cook was named New Teacher of the Year in both schools, overall New Teacher of the Year in the district and Teacher of the Year in 2015 at Currituck County Middle School during his tenure.
Before obtaining these accolades, Cook received his bachelor's degree in music education in 2013 at West Liberty University (WLU) and his master's degree from Ohio University in 2020.
In response to hearing the news of Cook becoming a semifinalist for a GRAMMY award, Dr. Ryan Keeling, director of choral activities at WLU had this to say: "This is wonderful news and well deserved. Kyle is an outstanding music educator and I'm so pleased that he's receiving the recognition he deserves."
As director and conductor of WLU Singers, Choral Scholars and the WLU Community Choir, Keeling understands the many responsibilities that accompany a music educators' job as well as the skills needed to prepare students at WLU for a life in the music field. "My goals are to provide students with a transformative education in music, education and life. It's of the utmost importance that we impart to our students the knowledge and skills required for them to be successful leaders, teachers and members of society." Keeling furthered his own music education responsibilities by stating that training young teachers to be the best they can be while offering them a world-class education is a key tool in providing well-rounded teaching.
Stay tuned in the coming months as the GRAMMY Museum and Recording Academy publishes the finalists for the 2022 Music Educator Award. To nominate a teacher, professor or music educator who possesses the qualities worthy of this award, visit the Grammy in the Schools website and fill out an application for the 2023 GRAMMY award ceremony.
For more information, please contact Maureen Zambito, director of media relations at [email protected] or visit Outer Banks Voice for information regarding Cook and his music career.
Leave a Comment
About the Contributor
Brianna Hamon, Assistant Editor intern (Spring 2022)
Brianna Hamon, the assistant editor of The Trumpet, is a junior at West Liberty University with a major in public relations and a minor in journalism....