Annual MADFEST competition back on the Hilltop
West Liberty University's (WLU) research and design competition MADFest is back on the Hilltop for another year of celebrating the hard work and creativity of students in the area.
Sponsored by the WLU College of Liberal and Creative Arts and the WLU Foundation, MADFest is back for its 22nd year in search of media art and design talent within West Virginia, Pennsylvania and Ohio. Students enrolled in grades 10-12 at public or private high schools or home schooled in the selected areas are qualified to participate in MADFest.
High school students interested in MADFest can enter up to two pieces in categories of traditional art, digital, audio and video. All forms of art must be submitted to the MADFest portal by March 7 and winners of each category will be announced in a virtual awards ceremony held in April.
Prizes include a gift card to the person chosen as "Best of Show" by the jurors and a $4,000 scholarship to the person chosen as the "Faculty Choice". The individual chosen as "Faculty Choice" will receive $1,000 a year to attend WLU as a major in art, music, theater or communications.
Sarah Davis, associate professor of graphic design, relayed an important message about MADFest by saying: "Most competitions are not inclusive. They are looking for the best of the best of the best and a lot of students feel intimidated by that. That's usually what I see more than anything. Students never think their work is good enough to put in, but the spirit of MADFest is that it's a celebration of work and everybody should be submitting their work because we post everything. We want to see what kind of art is happening in our region."
The jurors selected for this year's MADFest categories will include faculty members Moonjung Kang, Sarah Davis, Martyna Matusiak, Matthew Harder and Jeff Pfister. The MADFest committee oversees juror selection and tries to bring in great designers and educators that are diverse to the campus community. In addition to finding great artists, Davis expressed the committee's passion for continuing the focus on diversity, equity and inclusion through their juror selections.
This year's MADFest theme was inspired and created by Cierra Buchanan, WLU graphic design student. In response to Buchanan's work, Davis had this to say about why they chose her: "We select students who have shown a really good track record of being responsible, meeting deadlines and having really good design skills. This is Cierra's second year of doing an internship with the marketing department, so we combined those efforts."
"The important difference from this year and last year is that we are focusing on submissions from high school students only," said Davis.
In the past, MADFest was open to WLU students as well as high school students, but RECAP is now taking the place of MADfest and expanding submissions to allow for a category in art and design so college level students with creative work can submit their pieces. The RECAP competitions main focus is to recognize and reward students for their outstanding achievements in scholarly research, creative activity and performance.
Leave a Comment
About the Contributor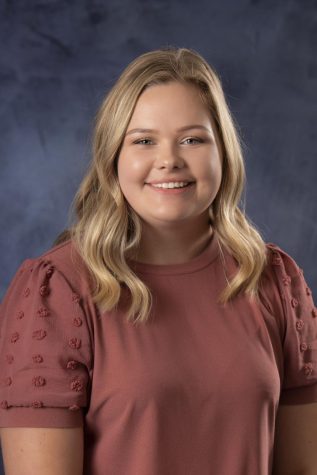 Brianna Hamon, Editor-in-Chief
Brianna Hamon, editor-in-chief of The Trumpet, is a senior at West Liberty University with a major in public relations and a minor in journalism. In the...