WLU's Dr. Linda Cowan nominated for 2021 Professor of the Year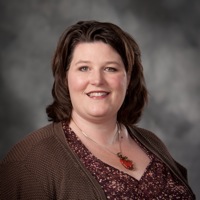 AWest Liberty University (WLU) congratulates another professor nominated for the prestigious West Virginia Professor of the Year award. Dr. Linda Cowan, WLU's chair of the music and theater department, was nominated for the 2021 award by Dr. Cecilia Konchar-Farr, WLU's Dean of the College of Liberal and Creative Arts.
In addition to Konchar-Farr's nomination, Cowan said several other faculty members and a former student recommended her for the award.
Sharing thoughts of deep gratitude for being nominated and named a finalist, Cowan shared, "I'm really proud and humbled about it. Initially, I was surprised that I was named a finalist. I feel really great that the committee was able to recognize the efforts of professors who teach arts courses. They were able to recognize the teaching and the service in the arts as being equal to other disciplines and I think that more WLU professors should apply for this award because we do a lot of great work here."
After being nominated and named a finalist for the 2021 award, Cowan says the process of creating the application as well as prepping and executing the interview has "only deepened" her thoughts about her role in higher education.
As mentioned in a press release written by WLU's Director of Media Relations (Maureen Zambito), interviews for the candidates were held on Feb. 14 with an expected honorary springtime banquet to occur in Charleston, where the Professor of the Year is announced. (Note: Due to the COVID-19 pandemic, plans for a banquet have not been determined.)
WLU President W. Franklin Evans said, "I congratulate Dr. Cowan on her selection as a finalist for this prestigious award. She has brought honor to the College of Liberal and Creative Arts and to the entire university, and we wish her well as she continues through the candidate process that will determine the final selection for West Virginia's 2021 Professor of the Year."
Holding a Bachelor of Science degree in music education from Indiana University of Pennsylvania, a Masters of Music in vocal performance from Indiana State University and a Doctorate of Musical Arts in vocal performance from Mason Gross School of the Arts at Rutgers University, Cowan is starting her 20th year professing on the Hilltop.
According to Cowan, some of her roles at WLU include: "I teach voice, voice lessons, opera and musical theater workshop, German, French, Italian, Latin and English diction for singing. [She also teaches] fundamentals of voice, music skills for the actor, voice pedagogy and vocal literature."
Some of Cowan's passions, according to Zambito's press release, include outreaching to elementary and middle school students with her "Opera Improv" workshops, serving on the National Board of Alpha Chi and being a member of Chapter AB-Weirton.
The Faculty Merit Foundation of West Virginia was created in 1894 to recognize and reward faculty members of West Virginia's public and private colleges and universities for their innovations and creativity, according to WVNews. The Professor of the Year program shines light on the accomplishments of the nominees and the winner of the award. The winner is awarded $10,000 cash and smaller awards are given to the other finalists.
There are four other nominees for the 2021 Professor of the Year award including: Micheal Fultz, Ph.D., Associate Professor of Chemistry, West Virginia State University; Michael Groves, Ph.D., Associate Professor of Nursing, Shepherd University; Dan Hollis, M.A., Professor of Journalism and Mass Communication, Marshall University; and Paul Rakes, Ph.D., Professor of History, West Virginia University Institute of Technology.
Zambito's press release states the Professor of the Year Award is sponsored by: United Bank; Bowles Rice LLP; Greene, Ketchum, Farrell, Bailey & Tweel LLP; Maier Foundation; Graystone Consulting; and The Daywood Foundation, Inc. For additional information, please call (304) 347-2131.
For more information about this article, please visit WLU's press release or email Annalise Murphy at [email protected] To reach Dr. Cowan, email [email protected]
Leave a Comment
About the Contributor
Annalise Murphy, Contributing Writer
Annalise Murphy, of New Cumberland, W. Va., is a junior at West Liberty University and double majors in journalism and criminal justice. Murphy has volunteered...