WLU International Club preps for food festival
West Liberty's International Club enriches campus life with flavor, and they're cooking up a day that students at West Liberty University (WLU) can savor.
On March 29 from 1-3 p.m., the SPICES International Club and the Rollie Williams International Center will be kicking off their 12th annual food fair inside the Student Union Ballroom. With no registration required, WLU students and staff will be able to sample exotic dishes from around the world for only $1 per plate at each country's station. Free samples of the cuisines are available before purchase.
Due to the lift of COVID-19 restrictions, SPICES will be reintroducing the in-person, buffet style food fair that has taken place in the past. With the support of the Student Government Association, SPICES was able to team up with the international center after a pause on the food festival in 2020 to offer a take-out edition. Bags of pre-cooked meals that consisted of a main dish from Korea, side items from Germany and Nepal and a Romanian dessert were passed out to those who registered to receive lunch.
This year's event will feature Columbia, Costa Rica, Germany, India, Kyrgyzstan, Russia and Tunisia as the countries students can try different cuisine from.
Among these festivities, students can expect to see a special guest performance of a traditional Indian dance from exchange student . "I will be helping prepare for the event and setting up while I am also performing an individual classical dance. I'm a professional dancer and got to know that there has not been a single classical dance performance done before at West Liberty," said Mahatole.
SPICES is deep into preparation mode with many factors to consider before hosting this campus-wide event. Serving food and networking with the community might look simple, but the international students and advisers devote two months of their time for only two short hours.
The beginning of this process consists of reserving cooking facilities and recruiting international students to participate. Once students are chosen, they must find a recipe to represent their country. According to Ryan Glanville, coordinator of international programs and enrollment services, students are encouraged to find dishes that are authentic to their home country and something they have experience making with family back at home or in the United States.
International students take pride in what they cook by consulting with family members to ensure the authenticity of their dish. Most recipes require special ingredients, so students are encouraged to submit their recipe ideas early. Those participating in the event must conduct research after settling on an idea to see if their supplies are readily available to them in the surrounding areas. To ensure authenticity, the students and staff collaborate to order and purchase unique items such as spices and vegetables during a shopping excursion to multicultural markets in Pittsburgh, Pa. and Wheeling.
When asked about the hard work applied to the planning process of this event, Glanville explained, "After a dish is identified and the list of ingredients are deemed obtainable either by online purchase, or in Pittsburgh, we work with the student to calculate the yield of the items needed to prepare for a large group event. Oftentimes, a family recipe serves only a few people, and it is important to convert the recipe to the amounts required to serve several hundreds of West Liberty students, faculty, staff and community members."
"It's a very intense, two-day shopping trip! We have a team of people who take the school vans to Pittsburgh and we pile them with boxes. It always feels like I'm catering a small wedding every year," said Mihaela Szabo, director of international enrollment services.
The weekend before the event, international students gather in the Social Room Kitchen or residence halls to cook their dishes. Glanville explained that to fulfill safety and washing requirements, each participation must undergo preparation training.
The international students pour tremendous effort into each dish so they can share their culture and ultimately bond with the community. Local students are unable to submit recipes but people with culinary skills are encouraged to help the participants on preparation day.
The International Food Fair was introduced in 2009 as a way to bring together the international and exchange students so they could share their culture and network with the community through food. "I personally think that Americans are not that exposed to different rich cultures of the world, but the ones who know about different diversities surely embrace this. Diversity is unity and this feeling of togetherness we all want to share as a club. Learning about authentic cultures of the world is something we all must strive for and SPICES helps everyone for that," said Mahatole.
For more information about the International Food Festival taking place on Tuesday, March 29, contact Ryan Glanville at [email protected] or visit the Rollie Williams International Center.
Leave a Comment
About the Contributor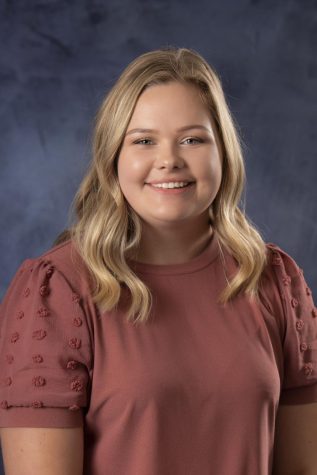 Brianna Hamon, Editor-in-Chief (Fall 2022)
Brianna Hamon, editor-in-chief of The Trumpet, is a senior at West Liberty University with a major in public relations and a minor in journalism. In the...