WLU's Masters of Criminology program available to all majors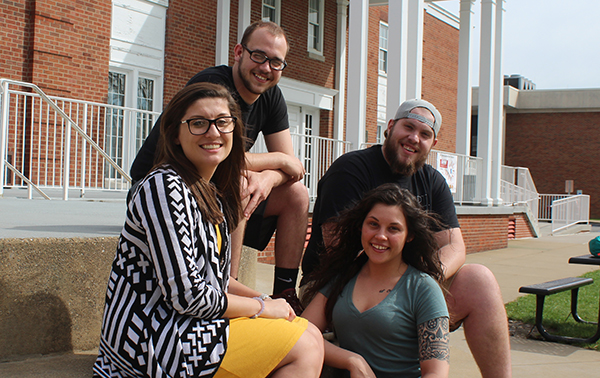 West Liberty University has nearly 11 graduate programs to choose from including a master's of science in criminology (MSC). The MSC program at WLU is completely virtual and according to the university's MS criminology website, benefits graduate students who would like to work in leadership roles and experience professional growth in the areas of law enforcement or courts and corrections.
The criminology program provides educational opportunities for three distinct groups: (1) individuals wanting to further their education and pursue a doctorate in criminology, criminal justice or related fields, (2) criminal justice practitioners already working in the field who have completed their bachelor's degree and are seeking advancement in their fields and (3) non-traditional and traditional students seeking a master's degree in criminal justice. Graduate students interested in this program can choose one of the two following tracks: law enforcement or corrections and courts. Anyone can apply for the master's program regardless of what bachelor degree they have.
Admission requirements include completing an online application, obtaining a bachelor's degree from a regionally accredited college with a minimum 2.5 GPA, a one to two page statement of the students' career goals that indicate why earning a MS in criminology will enhance their career and a resume. There is no fee to apply and no graduate record examination (GRE) is required. Application submissions do not guarantee an acceptance. Those interested in applying for the MS criminology program at West Liberty should start early as applications begin in August or January.
The field of criminal justice continues to grow and the need for individuals who are trained to know how to supervise, treat, counsel and arrest those who violate the law grows as well. Skills developed through the criminology program include the ability to produce and evaluate evidence, make reasoned arguments and the ability to make informed decisions with ethics and respect for others in mind.
According to Dr. Keith Bell, program coordinator of criminal justice and criminology, the MSC program planning began in 2013 and started in the fall of 2016 as a face-to-face program with only 10 students. "The object of the program was to bring the first (and only) master's degree in criminal justice to the northern panhandle to keep qualified criminal justice practitioners and academics from leaving the region and state to obtain advanced degrees," said Bell.
Eventually, the program moved online in 2019 to allow working professionals in CJ to obtain a master's degree at a more adequate pace. Bell explained, "In the criminal justice field, so many careers have rotating shifts and block schedules which make the 16-week stationary course schedule unlikely to achieve. Our program allows the student to complete the weekly or bi-weekly assignments during the time of day they each have down time." He furthered his previous statement by saying how West Liberty's criminology program allows professors to teach students outside of the area while also providing a quality education. "The obvious negatives are not having regular face-to-face only allows for zoom lectures and guest speakers and limits the personal growth that comes from meeting students, educating students and developing a relationship overtime.
Saying the program is a lot more affordable than other programs in the area, Dr. Bell also added, "Beyond the cost, the program offers critical thinking scenarios in every course, research opportunities, a thesis option and two tracks." Additionally, graduates from the MSC program work in local, state and federal law enforcement, probation and parole, correctional agencies, victim services and many have continued to further their education in law school and beyond.
For more information about the criminology masters at West Liberty University, please visit this website by clicking on this link. Other information such as required coursework for both the law enforcement and courts/corrections tracks and employment opportunities are viewable on the website.
Leave a Comment
About the Contributor
Annalise Murphy, Contributing Writer
Annalise Murphy, of New Cumberland, W. Va., is a junior at West Liberty University and double majors in journalism and criminal justice. Murphy has volunteered...