Amanda Bennett selected as new director of alumni affairs
After searching for a new leader to unite and create opportunities for West Liberty University alumni, Wheeling resident Amanda Bennett was chosen as director of alumni affairs.
Not searching for a job, the opportunity for Bennett to lead the WLU Alumni Affairs Office presented itself at a networking event held at The Highlands in Wheeling, W.Va. After speaking on behalf of the Highlands Sports Complex as the previous marketing director, Bennett was approached by the President of External Affairs, Jason Koegler, along with Executive Director of the WLU Foundation, Angela Zambito-Hill, with the available job opportunity.
"I went home and looked over the job description. I wasn't looking for a job, but it piqued my interest because West Liberty has been my home. I believe in being at the right place at the right time and everything happens for a reason- that's exactly what this job opportunity presented," explained Bennett.
After receiving her bachelor's degree for marketing in 2013 at WLU, she pursued an MBA in business management where she graduated in 2018. As a WLU alumna, Bennett is able to utilize her own experience as a graduate to spark change in how the university communicates with its alumni.
Bennett elaborated on her time after graduation by stating she was never reached out to by fellow alumni or WLU. Coming into the role, the gap of non-communication between WLU and the younger class of alumni was a challenge Bennett wanted to tackle. "There's very little communication and very little data in terms of numbers or emails, so that was my goal. That was my challenge coming in and I figured an easy way to tackle that is social media."
Beyond this, the roles and responsibilities as director of alumni affairs consists of alumni engagement, reaching out to all alumni through social media and coordinating social gatherings for networking.
A long-term goal of Bennett's is to launch a traveling reunion to engage the chapters located in Florida, Atlanta, South Carolina and Phoenix. However, as of now, Bennett would like to put more focus on local support as it has played a large role in her life. Bennett's partner is the owner of Vagabond Kitchen, located in Downtown Wheeling, while her mother is the director of the Saint Clairsville City of Commerce. After growing up in this area, Bennett wants to give back.
"I want to give back to the community to support the alumni by not only asking them to visit the hill but coming to them off the hill. We're looking at things like Pirates games or after-hours events that get people together," said Bennett.
In the early stages of her role as Director of Alumni Affairs, Bennett is using her past experience as the Marketing Director of the Highlands Sports Complex, a new establishment in The Highlands. With the sports complex being new to the area, Bennett was tasked with reaching out to people and businesses in the area by saying "Hey, we're here! How can we help you? How can we be a partner?" whereas now she must do the same but geared toward alumni engagement and support.
Stepping into roles and staying active in the community is something common for Bennett, but returning to her home on the Hilltop was something she never imagined for herself. Bennett recalled the many groups she never expected to be a part of at West Liberty by mentioning her role as President of the on-campus business fraternity, a member of Alpha Xi Delta and an on-campus admissions intern.
"I insert myself in different areas that I'm never expecting, but I like challenges and welcome them. Those were always challenges for me because there's no planning, you just go. That's how I felt this job was and it was perfect. I wasn't looking and I wasn't planning, but here it is so let's do it. I feel extremely fortunate," expressed Bennett.
To reach Bennett or the Alumni Affairs office, please call 304.336.8844 or visit westliberty.edu/alumni.
Leave a Comment
About the Contributor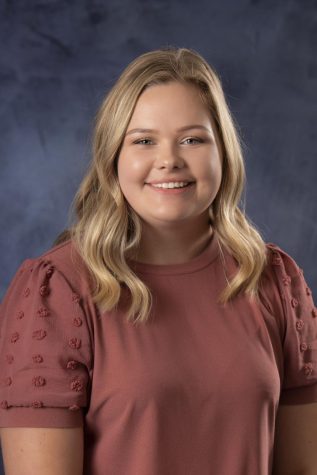 Brianna Hamon, Editor-in-Chief (Fall 2022)
Brianna Hamon, editor-in-chief of The Trumpet, is a senior at West Liberty University with a major in public relations and a minor in journalism. In the...