Annual Day of Giving surpasses goal
West Liberty University (WLU) programs and departments are reaping the rewards of a successful finish to the sixth annual Topper Day of Giving hosted by the WLU Foundation and Roxby Development on Wednesday, April 6.
The generous donors, alumni and friends of WLU came together to surpass this year's fundraising goal of $200,000 by a substantial amount. Raising over $280,000, the 2022 Topper Day of Giving made history with the most funds raised to date.
"(It) was an amazing day to be a Hilltopper," expressed Angie Zambito Hill, WLU Foundation president, in a statement published by Maureen Zambito, director of media relations. "Our outstanding team effort resulted in the most successful Day of Giving in our history," added Zambito Hill.
Being the largest fundraising event to take place on WLU's campus, this opportunity allows donors to directly support academic and athletic programs of their choice and celebrate the university's mission of higher education. The 2021 event set the tone for this year with a total of $188,000 being raised after a set goal of $150,000. Beating their goal by $40,000 in 2021 was a cause for celebration, but the supporters came back and doubled this amount to make for the strongest event to date.
Zambito Hill gives a special thanks to the matching sponsors who played a large role in making this event successful. By stepping in to promise dollar-for-dollar matches, most programs in the running received the funds needed for their initiative.
Departments with specific needs in mind are given the opportunity to create micro-campaigns in which they advertise the purpose of needed donations.
WLU's Media and Visual Arts micro-campaign marketed the need for renovation of the MAC Lobby located in the Fine Arts Building (FAB). The department plans to inspire innovation among their students by upgrading the facility with new furniture, tables and the installation of white boards. The departments campaign efforts consisted of their first ever online art auction where donations raised supported student artists and raised money for their renovation goals.
Other micro-campaigns that led the Day of Giving in the most funds raised was the theatre program with a total of $17,735 in donations, followed by WLU wrestling with $16,199 and graduate studies with a total of $10,315.
Professor Michael Aulick, director of the theatre department, is "overwhelmed" by the amount of alumni support demonstrated during the event. Aulick went on to explain that all donations will be used toward an endowed scholarship in the name of Stanley Harrison, "a former teacher who was an exceptional person, teacher and artist."
Five previous students of Harrison started off the donation with a generous contribution, but additional donations from over 100 individuals put them at their final total. "It shows that there is a great depth and breadth of support for the theatre program," added Aulick.
Zambito Hill described the "outstanding efforts" of the theatre program by stating, "Michael Aulick and his team were successful getting the word out and engaging with a large number of alumni and donors, so congrats to them!" Regarding their plan for donations, Zambito Hill expressed that it was an honor to take part in helping the theatre department celebrate a "great man" with a meaningful impact on WLU that will now be continued through a scholarship honoring his legacy.
While the WLU Foundation has surpassed their goal for this year's Topper Day of Giving, it's not too late to donate. Programs like the Center for Arts and Education, College of Liberal and Creative Arts and the Elbin Library are dollars away from reaching their matching goal.
To support one of the programs in this year's Day of Giving, visit the WLU Foundation.
Leave a Comment
About the Contributor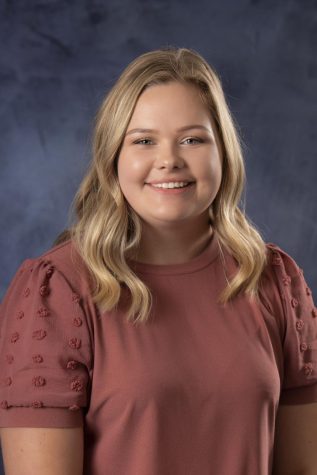 Brianna Hamon, Editor-in-Chief (Fall 2022)
Brianna Hamon, editor-in-chief of The Trumpet, is a senior at West Liberty University with a major in public relations and a minor in journalism. In the...