West Liberty celebrates International Education Month with weekly festivities
International Education Month started on Nov. 1 with Dia de Muertos or Day of the Dead.
West Liberty will be celebrating the entire month with weekly activities planned. Day of the Dead was celebrated by decorating ceramic skulls. Just like last year, Day of the Dead Bread will be prepared by families to commemorate and memorialize the passed friends and relatives.
Ryan Glanville, coordinator of international programs and recruiting, said, "I celebrate the Dia de Muertos here on campus by attending a workshop led by Dr. Felipe Rojas which includes the history and significance of the holiday around the world, especially in Mexico and Latin/South America."
Not everyone celebrates Day of the Dead. Other celebrations that honor the dead include Samhain, Allhallowtide, Zhongyuan Festival, Pchum Ben, Chuseok and Gaijatra.
Kathleen Wack, Associate Professor of Health and Physical Education, said, "I did grow up celebrating All Souls Day, however, which is similar. And in my faith, we would go to church on Nov. 1 and think about all of our friends and relatives who had passed away, especially those who had passed away that year. We would usually light a candle for them. But to be honest, I would celebrate by eating all my candy that I had received from trick-or-treating the night before!"
Wack, Ayesha Rizwan and Kavya Singh will be doing a three day cricket workshop during International Education month. They will read over the rules and practice in the Blatnik gym the first day. The next two days will be playing cricket on the quad.Wack said, "The sessions are open to anybody on campus as part of International Education month celebrations. Health and Physical Education majors in my PE 308 class will participate too."
Manami Kawazoe personally doesn't celebrate Day of the Dead. Kawazoe said, "In Japan, there is no day of the dead." However, there is a version of this celebration that honors the dead in Japan. It is an unofficial holiday called O-bon, which is an ancient Japanese belief and a Japanese Buddhist custom to honor ancestral spirits. Some festivals are rooted in the belief that sounds and lights of a firework will drive away evil spirits that were originally thought to have caused disease or disaster. Depending on which part of the country, it is usually celebrated between August 12-16.
International Educational Month will last all month long with various activities originating from various cultures. Visit the West Liberty Activities Instagram page for updates on the events offered. For more information, contact Glanville at [email protected].
Leave a Comment
About the Contributor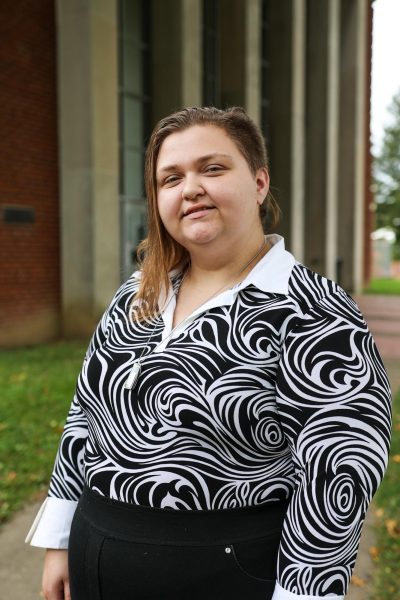 Haley Blakemore, Photo Editor/Social Media Manager
Haley Blakemore is a Senior in English Literature  with a minor in Journalism from Reeader, WV. Blakemore has been on staff for the Trumpet since 2019....