'Ramayana: Past in Present' Premieres in Kelly Theatre
By Natasha Muhametzyanova, Contributing Writer
On Thursday, August 25th, Kelly Theatre defeated the laws of time and space and sent spectators to a magic kingdom in ancient India. Ramayana: Past in Present is as unusual and exotic as it sounds. For two and a half hours the stage was taken over by Rakshashas, Vanaras and Sages. You probably did a double take at the previous line. Yes, the musical is filled with terms that are unfamiliar to most of us, and that was a part of its beauty.
The story of courage and love brought up the oldest theme in theater — a battle between good and evil, in which evil often seemed to have the upper hand.
The musical is very antagonist-focused. Ravana (Alex Gordon) is vicious, strong and merciless. His darkness is heavily emphasized through the contrast of peace that protagonists, Sita (Kacie Craig) and Ram (John Heiserman) bring to the story.
Distinction of the evil and good goes beyond the plot of the story. Costumes of Ravana and Ram emphasize the differences between the characters. Ravana in his black garments ornate with gold compared to the light and modest clothes of Ram.
Music also drew a line between the two sides. Opera style singing from Sita made deep, husky voice of Ravana sound more ominous.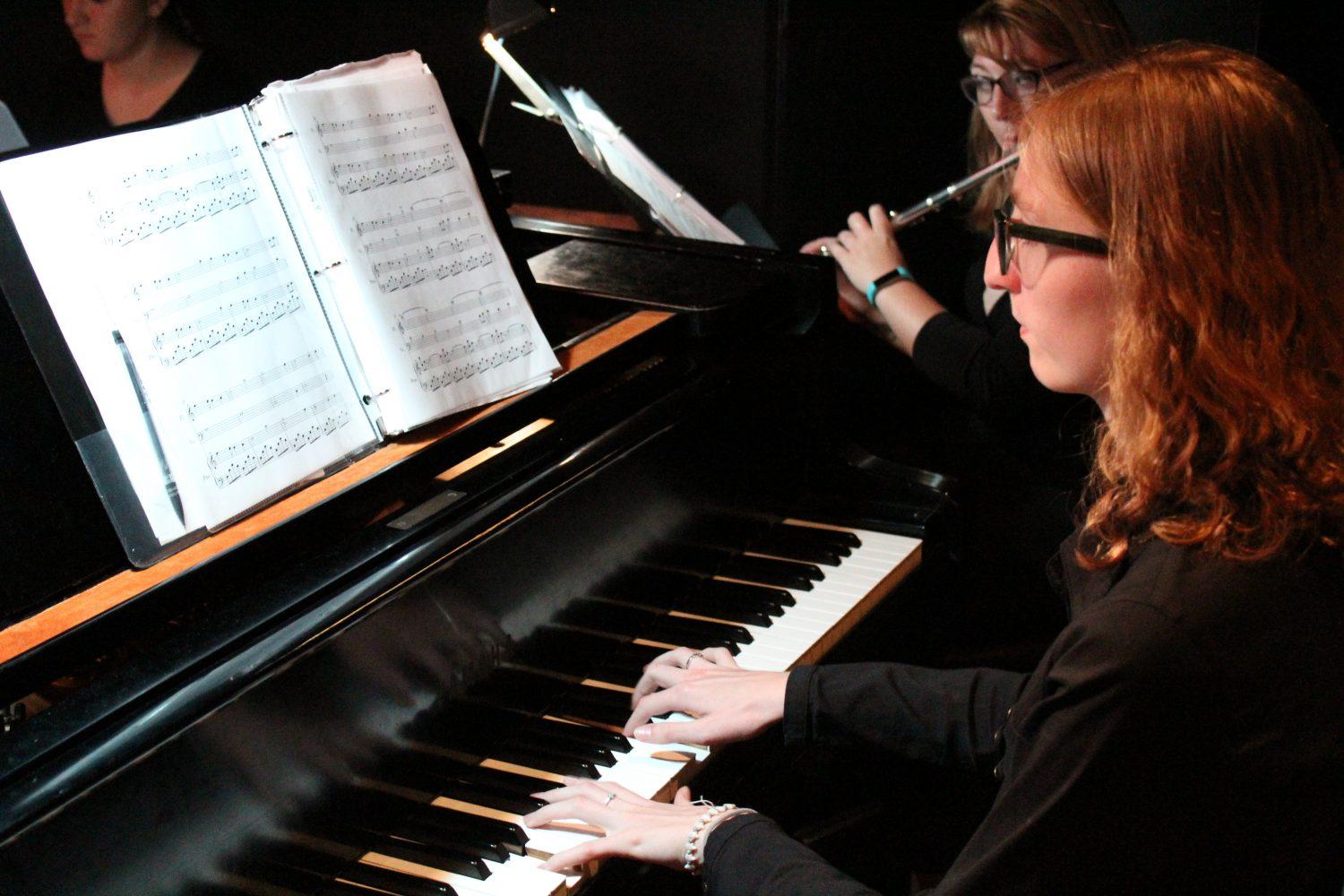 Music played a vital part in the show. Live performance of several WLU musicians added suspense, joy and energy. The atmosphere of ancient Hindu culture was strong with the exception of few piano melodies which were heavily European-influenced.    
The plot and the lyrics complement each other in an interesting manner. Music does not interrupt the performance; it is ingrained in it. The dialogues sound soft and lyrical and slowly transition into songs.
While music and story created a nice duet, one thing was still amiss. It was surprising how little choreography was included in the show considering that dancing is a major part of Indian entertainment and holds a special place in the culture of Hindus.  
Ramayana is more than just another musical for WLU Theater. It is one of a kind event. The show written by WLU student John Sherwood was developing on the Hilltop from the first drafts to the stage readings to a complete performance. The piece is still somewhat raw and, according to the script editor Michael Aulick, "is still in the works."
Ramayana makes you a participant in the process. It is exciting and entertaining to not be just another spectator in another production of a world-known play. It brings theater a step closer to the audience.
If you are an admirer of a perfectly polished, classic theater, this musical is the opposite. But who wouldn't want to see the first productions of The Phantom of the Opera?        
Photo 1 by Natasha Muhametzyanova
Photo 2 by Ian Beabout