Dr. Greiner presents facilities improvement plan
By Chad Richards, Contributing Writer
Many students, from new and old, to potential, may have noticed the fact that Rogers Hall and Boyd Hall are both closed. While the exact reason behind their closing wasn't made clear, one thing is very clear: nobody knows what to do with either building. However, that was the focus of a recent Student Government Association meeting, along with many other items of improvement as President Stephen Greiner presented the Master Facilities Improvement Plan to the student body for comment.
The plan was developed in 2012 and extends through to 2019, and it includes 23 different facilities that had been approved for renovation. Greiner decided that he would let the students give their input on what renovations on the list should be the top priority. 
"We may not even get to number one, but at least if we are able to get to number one, I'd like to know what is the number one priority," Greiner said as he introduced the plan. He emphasized that he wants this decision to be made as a whole institution, and not by himself. He prefers the students to tell him what is best, rather than him telling the students what is best for them. 
One of the first things discussed was the improvement of the campus Wi-Fi. President Greiner said that the infrastructure of the whole campus network needs to be improved. "I've gotten an estimate on what it's going to take to redo the infrastructure, and it's over $1 million, so I'm working on it," he explained. 
There was also interest in building a cross-country track on campus. While Greiner agreed that there is overwhelming interest and more than enough space – over 200 acres of wooded area on university property – to make a track, but the main obstacle would be to find sufficient funding to build it. 
"There's just not state dollars and university dollars available to do that," Greiner said. "But I think it's a great idea," he clarified.
Other improvements suggested to athletic facilities included the addition of a track or improvement of the current track as well as artificial turf for the soccer field. Greiner informed the students that the university does not actually own the property for the soccer field; it is leased from the Prall Cemetery. However, he explained how he spoke to the board for the cemetery, and they had approved the school building on it. The main obstacle will be funding, as the track repair is an estimated cost of $2 million. 
Greiner also informed the students of what was going on with private fundraising for these various improvement projects. "We have about $100,000 in pledges right now, so we have a little bit further to go," Greiner said. 
Campbell Hall was also one of the subjects not for renovation, but expansion. The fourth floor of Campbell currently sits unused, and suggestions were made to expand some of the current science programs in that building to that floor. "It's a tremendous opportunity," Greiner agreed. 
Finally, it was time to address the elephant in the room: what's going to happen in Boyd and Rogers Halls? Boyd Hall, as Greiner explained, is "the most structurally sound building on campus," but needs internal improvements. A six million dollar renovation would be required to turn it into a dorm with suite-style bathrooms. However, Greiner stressed that Boyd did not necessarily have to be a residence hall.
 He suggested turning it into a facility with meeting space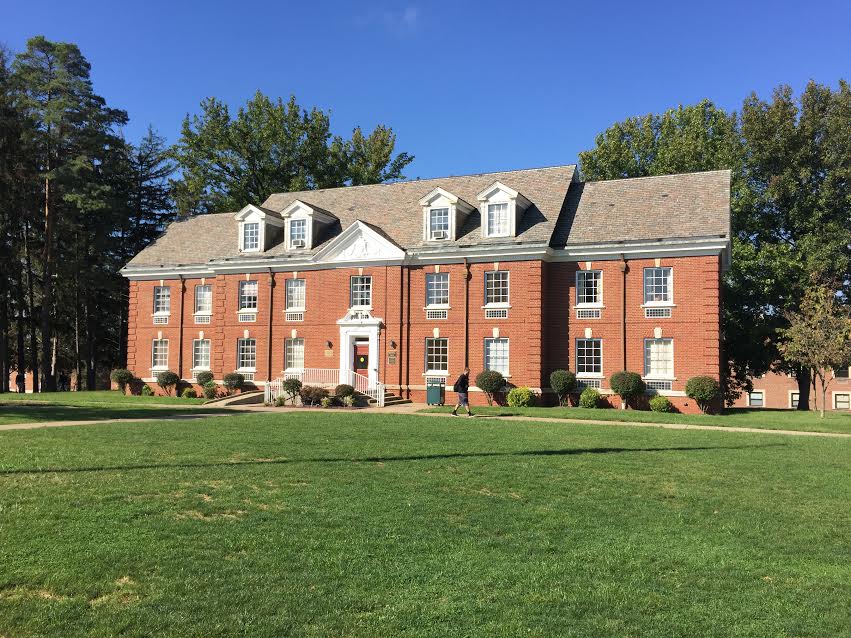 for organizations. Rogers was also structurally sound, but plans are suggesting converting the space into more dining options or offices to replace the ones in the now-closed Shotwell Hall. There are many options for what to do with the buildings, but it will take time.
Though the situation may not look favorable on these improvements, the plans are moving forward. And, in time, both Boyd and Rogers Halls may be full of students once again. 
Photos Provided by Daniel Morgan.