WLU remembers Tom Hostutler with plaque
By Daniel Morgan, Editor 
Members of the West Liberty University campus community gathered in the Shaw Hall board room this afternoon for a plaque dedication in honor of Captain Tom Hostutler, who passed away in April.
WLU Chief of Police Joe Montemurro wanted to honor Hostutler in a permanent way, so the plaque will hang right outside of the campus police office as an ode to his 38 years of service to the university. Montemurro presented a duplicate of the plaque to Tom's wife, Pam, as well.
When I started here, more and more I just kept hearing things about Tom Hostutler and what a great guy he was," Montemurro said. "He was in everybody's life. In the police office, they just had a print out of his obituary that was on the wall, and they said that's all they really had. The more people I talked to in every office and everywhere you go at the university, everybody knew tom. Everyone just has such amazing and wonderful things to say about him. The more I talked to people, the more I realized the big shoes I have to fill."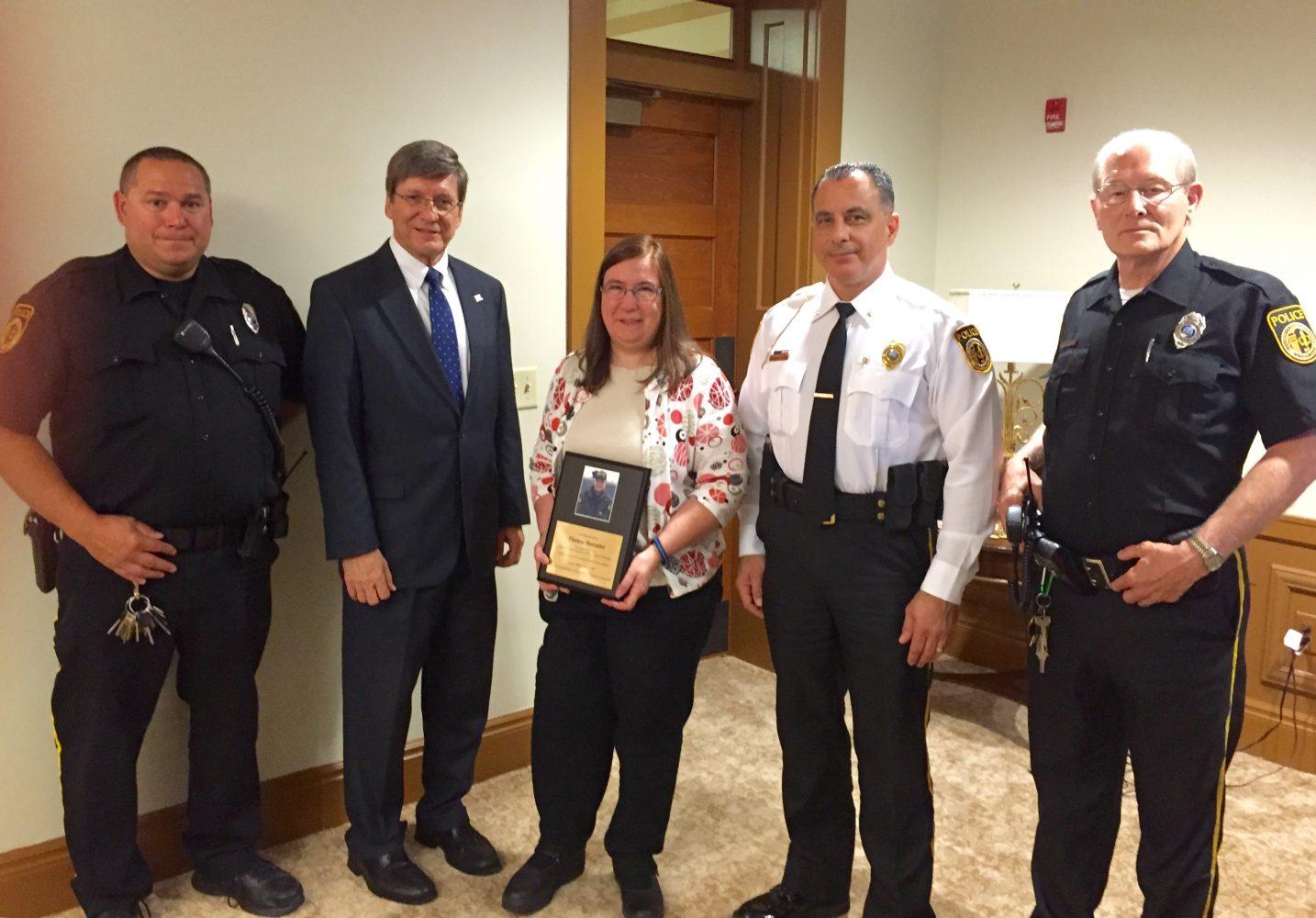 Hostutler always left his colleagues pieces of candy an little trinkets on their desks in the mornings. "That was just the kind of guy he was," Montemurro said. "He was so kind and generous. Tom is definitely very missed here. I just felt that we needed to do something and dedicate something to him. I wanted to do something more for Tom so that everybody remembered him."
West Liberty President Dr. Stephen Greiner read a message from Dr. John McCullough, WLU President Emeritus. It reads:
"It is my good pleasure to have known Tom Hostutler throughout his entire career at West Liberty University. To all who knew Tom and the very simple and basic statement he made, he was our friend, he was a dedicated colleague on whom you could depend, and he was a good person who consistently worked to do the right thing. Those words hold true whether you were a student, faculty member, staff member or administrator. He will be missed for a very long time. Perhaps more importantly is the fact that tom will not be forgotten. He is forever a Hilltopper and forever a beloved member of our West Liberty family."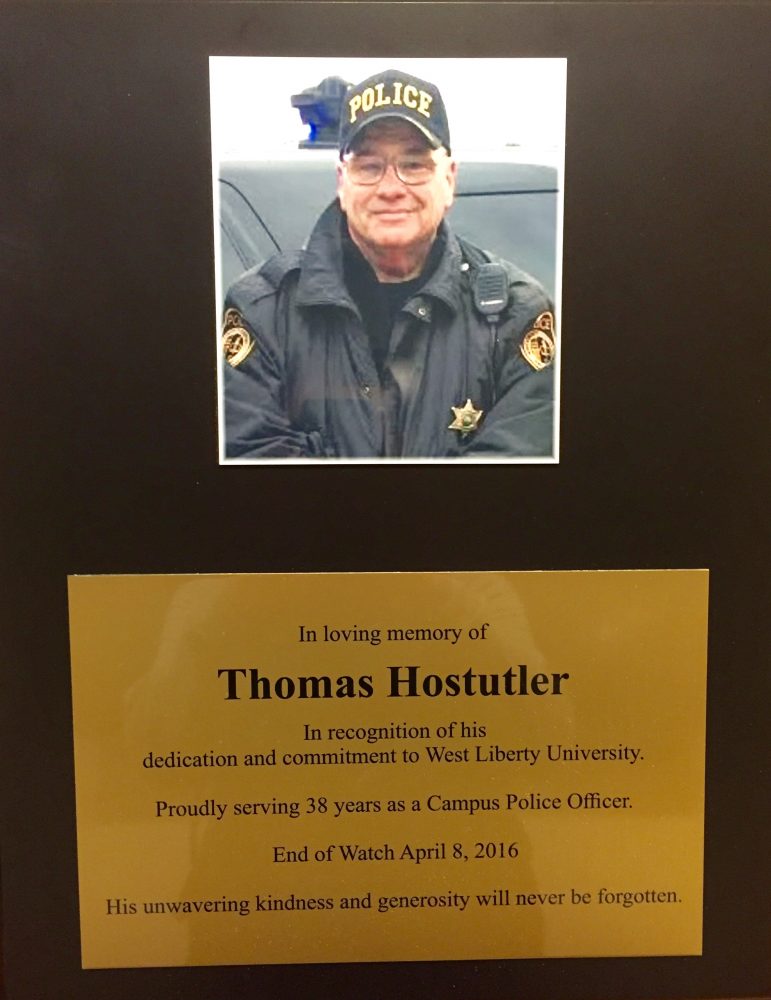 "Chief Montemurro arranged for this ceremony and this presentation in honor of Tom Hostutler because he was so loved by our campus community for so many years," Greiner said. "The number of lives that he touched and made a difference is just countless. This is a way that he will be remembered forever."
WLU  has a scholarship in Tom Hostutler's name for children of police officers. His daughter, Casey, is a current student.