University looks to update network infrastructure 
By Emily Salvatori, Contributing Writer 
At the last Board of Governors meeting, Roberta Linger, Vice President of Finance and Administration, brought up a plan to improve the network infrastructure of West Liberty University by using funds left over from a bond issue in 2012. This plan will use the funds left over from Campbell Hall to improve the network system across campus.
Since the bond did not include network infrastructure on the list of possible uses, additional steps have to be taken.  The first step was gaining the approval of the Board of Governors. The next step is to gain the approval of the Higher Education Policy Commission. After, a request for proposal would be put out with the list of needs for the new network infrastructure, and vendors will submit proposals for the job.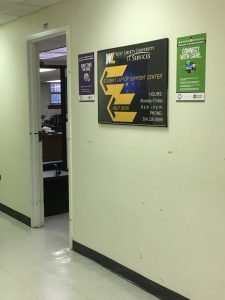 "We have identified that improving our network and making it better is a very high project on our list and one of our top priorities," Linger said. While they have not yet been approved by the Higher Education Policy Commission, and there is no set start date for the project, she said, "Our intent is to move it along as quickly as possible."
Jim Clark
, Chief of Technology, said, "It is coming at a really good time because we have to do the upgrade in any event, and the fact that we are going to be able to do it in a more comprehensive manner."
As opposed to only fixing smaller issues, the University is now able to look at a full upgrade, and the entire network will be redone. 
"If we had lesser amounts of funding available, we would only be able to look at segments or parts of the network, and really what needs to happen is we need to address the entire network," Clark said. The system, which is available now on campus, has been built up over about a twelve-year period of time, so some devices are older than others across campus.
 "One of the major objectives in the upgrade project is to allow seamless student experience in terms of Wi-Fi," Clark said. This would allow students to be able to go from building to building and stay on the same Wi-Fi, and have a better experience overall with the wireless network.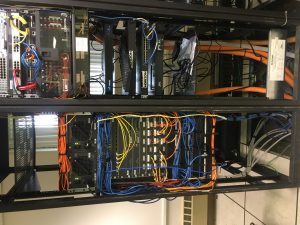 "We are very excited and hopeful that the HEPC will give us the opportunity to bolt forward and really have an excellent network," Clark said. "We are very thankful that President Greiner has taken the leadership initiative to identify funding to press for funding."
While no dates have been set for this project, officials say the upgrade is needed and the chance to improve the Wi-Fi and network system across campus is exciting. This may lead to a better experience overall for not only students, but faculty and staff as well.
Photo credit: Emily Salvatori