Hilltop Players embrace community with 'A Christmas Carol'
By Daniel Morgan, Editor
"A Christmas Carol: Scrooge and Marley" opened last night at West Liberty University to a sizable, lively crowd. The beloved story about Ebenezer Scrooge was charmingly transferred to the Kelly Theatre stage with ease, and it was well-received by all. 
Directed by WLU theater professor John Hennen, the play is another retelling of Charles Dickens' classic story that follows Scrooge (WLU theater professor Michael Aulick), an angry old miser who hates Christmas. His dead business partner Jacob Marley (Rich Ivaun) decides to pay Scrooge a visit along with his ghostly friends in order to change Scrooge's set ways. It's the same old story most know and love, but its familiarity allowed for an easygoing night at the theater.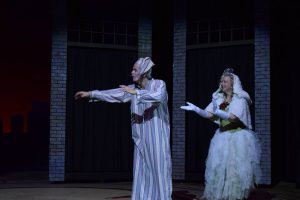 "A Christmas Carol" also seems to break the Hilltop Players' usual routine of which I've become familiar. This isn't a serious, dramatic piece, nor is it a strictly-timed comedy or dazzling musical spectacle. The Kelly Theatre feels more like a community theater, and I mean that in the best possible way. 
The cast welcomes a number of children from nearby communities as well as several faculty members. WLU biology professor Dr. Melinda Kreisberg plays the delightfully giddy Ghost of Christmas Past, and Aulick's performance as Scrooge does not disappoint.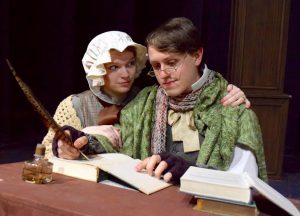 Ivaun does a nice job with Marley, and Jedediah Shook plays a standard Ghost of Christmas Present (the part with Ignorance and Want was funnier than it should've been, but that added to the show's charm). Brady Dunn plays an excellent Bob Cratchitt, and Ingrid Young is a perfect fit as his wife. 
Other standouts include Grant VanCamp as Scrooge's nephew, Fred, and Sarah Lemley as his wife. The carolers that are spread out throughout the performance (Carly Balog, Alex Franke, Alex Gordon and Josie Jarrett) add a nice touch in between scenes. 13-year-old Zac Gordon can also play a mean fiddle.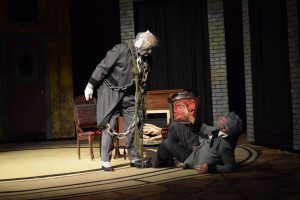 From beginning to end, the ensemble is entertaining and fun to watch. The set is also smartly done with seamlessly moving pieces. Complements to Meta Lasch, Richard Deenis, and the rest of the stage designers and managers. 
The only thing that slightly turns me off is the in-and-out weaving of English accents. Some actors have their accents nailed down; others don't quite match up. 
Regardless, "A Christmas Carol" at West Liberty University is absolutely worth seeing. It continues on Dec. 2, 8-10 at 7:30 p.m. and Dec. 11 at 3 p.m. at the Kelly Theatre in the Fine Arts Building. Tickets can be purchased at the door or online at wlucarol.brownpapertickets.com. If you're ready to get into the Christmas spirit, this show is for you!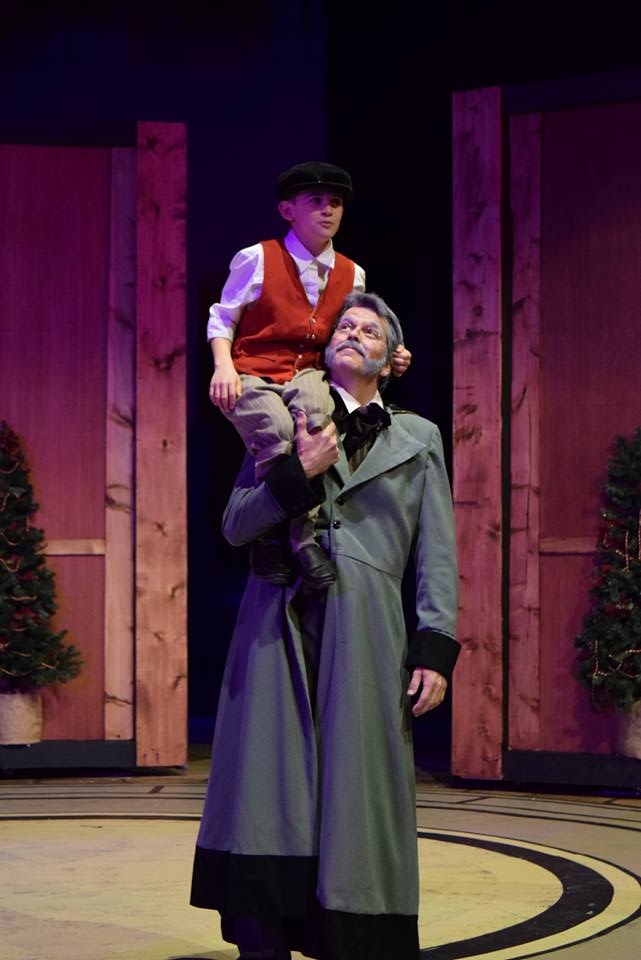 Photos provided by: Michael Aulick and Meta Lasch