Greek life organizations await revival on campus
By Morgan Goddard, Assistant Editor 
When it comes to opportunities to join organizations on campus, many students turn to West Liberty University's Greek Life. With five sororities and four fraternities, there are many options if a student wishes to "Go Greek." However, come spring 2017, there will be a new fraternity opportunity as Theta Xi Fraternity makes its way to campus. 
Theta Xi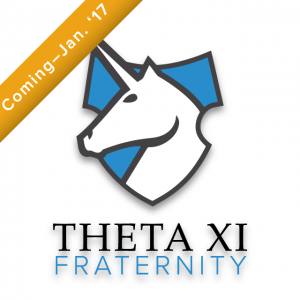 isn't all that new to campus though, as they once had an active chapter at West Liberty. According to Campus Activities Director Kate Billings, "They were found here on campus in November of 1966. If the chapter was still active this fall would have been their 50th anniversary. West Liberty is the Beta Phi Chapter of Theta XI. If you have been to the past few homecomings their members always have a big tent and turnout in the top lot." 
The chapter, Beta Phi, was closed in the early 90's due to low recruitment/enrollment. Unlike with how the local fraternity DZP has become the national fraternity Phi Delta Theta, Theta Xi will not be "replacing" any local fraternities. 
"This has been a process two years in the making," Billings said. "Both the university and the national organization need to make sure it is in their best interest and all the support is available in order for it to happen. We did have a small group of men bring up the idea about 2 years ago. Last spring, we took the last steps and met with their national representatives here on campus. We had close to 30 alumni of the Beta Phi chapter at a meeting here in the spring talking about possible colonization and how they can help. Over the summer, their Grand Lodge (basically a national executive board) voted formally to come back to West Liberty and would supply an in person staff member to recruit and build the colony in Spring 2017."
Along with Theta Xi, there have been rumors of
Delta Zeta
, a national sorority, returning to campus. "We have spoken with DZ nationals in the past, and they have stated they are interested in potentially coming back, but at that time they did not have the resources as they were colonizing at other schools," Billings said. "We have been working with the alumni of the West Liberty Chapter of DZ to have them write their support for the headquarters to see the potential here. But as stated above it is a long process where multiple ducks need to be in a row." 
"Delta Zeta, when I spoke with them, stated they place a staff member from headquarters with a new colony from anywhere for 6 months to a year, so that is just one of many things that need to fall into place," Billings said. "But we are excited for the potential for Delta Zeta or any other national organization to be interested in West Liberty."
No matter the case, it seems that the offices are working hard to make sure students, whether interested in local or national organizations, are reaching their full potential through Greek life. 
Photos provided by: Kate Billings and Media Relations.