Top 10 holiday movies to enjoy
By Jessica Broverman, Contributing Writer
Movies play a very large part in having a great holiday experience. Next to food, gifts, and family time, Christmas movies get all of us in the mood for hot cocoa and buttered popcorn. Here are my favorite top ten Christmas movies to watch this December!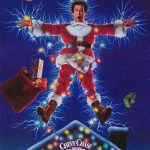 10) National Lampoon's Christmas Vacation: This movie never lets you take a breather from laughing and I have never met someone who did not like it. I put it as number ten because I prefer tender-hearted Christmas movies, whereas this one makes my cheeks hurt. NLCV gets everyone in the Christmas spirit and it's an all-around feel good movie.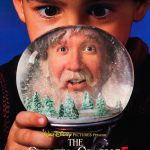 9) The Santa Clause: In case you forgot how awesome Tim Allen is, allow me to remind you. He plays the stressed out, hardworking father to a smart little boy who just wants his dad to spend time with him. As it turns out, it's this business man's destiny to become Santa Claus! This film is sure to make everyone smile!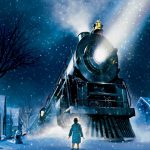 8) Polar Express: All aboard! This animated feature film is beautifully done and stars Tom Hanks as several characters throughout the movie. It takes you on an adventure that makes you feel like a kid again!
7) How The Grinch Stole Christmas:
There have been several remakes of this film and they are all great in their own way. The Grinch is mean, stinky, grumpy, which sounds a lot like a college student during finals week. Through the Grinch's furrowed brows and clenched fists, he still manages to find the true meaning of Christmas, thanks to his friend Cindy Lou Who.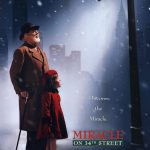 6) Miracle on 34th Street: This is another movie that is continuously recreated due to how great the story line is. It is the tale of a kind old man that just so happens to be the Santa Clause that works at Macy's in New York City. Here is a movie about triumph, friendship, and the spirit of Christmas!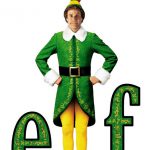 5) Elf: Buddy the Elf finds out that he is a human and travels to find his real dad in this film. Buddy finds his father, a new brother, and love in this hilarious family comedy. Be sure to have candy canes on standby for this one!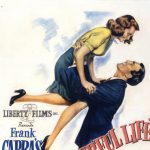 4) Its a Wonderful Life: If you want to travel back in time and see some amazing acting, then look no further! This movie is an absolute classic and it's one that all of your relatives will be impressed with by you suggesting it.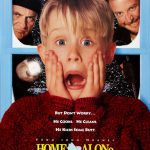 3) Home Alone: Sadly, the following series of this movie did not do quite as well as the original, but to be fair, they had a lot to live up to. Little Kevin shows us what an eight year old would do if left alone for the holidays. We laugh and understand Kevin's perspective from beginning to end through this well done plot line.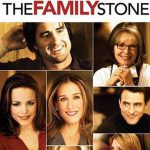 2) The Family Stone: For those of you that think your family is dysfunctional, this family will make you feel a whole lot better. Sarah Jessica Parker plays the uptight and possibly racist girlfriend of Sybil's son. Needless to say, the whole family despises her and it leads to promises being broken, mean jokes for days, and a secret that brings this family closer than ever before. Get your tissues ready folks!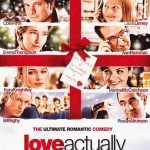 1) Love Actually: My all-time favorite! This movie has a little bit of everything and it has so many perfect plot lines that anyone can relate to this British romantic comedy. I laugh hysterically and I cry with happiness. One of the best storylines in this film belongs to Sam, who is a ten year old boy trying to win the heart of an American. This movie has a great cast including Hugh Grant, Keira Knightley, Alan Rickman, Andrew Lincoln, and so many more!
There you have it! Some of the best holiday movies for you to watch this winter! I know that we all love countless Christmas movies, so here are my honorable mentions once you finish watching the above films: "Rudolph the Red Nosed Reindeer," "The Nightmare Before Christmas," "A Charlie Brown Christmas," "Christmas with the Kranks," "Mickey's Christmas Carol," "The Little Drummer Boy," "Frosty the Snowman," "A Christmas Story," "A Christmas Carol," "Bad Santa," and "Jack Frost."
Grab some treats and a comfy chair, and enjoy!
Photo credit: IMDB.com