MBA enrollment more than triples original count
By Trevor Piccone, Contributing Writer
It is a 30 credit hour, 100 percent online program that is accessible to students no matter where they are. Dr. Gregory Chase is the MBA program director, and he has seen much progress in what little time it has been in action.
According to Chase, this program gained motion with its first class in August 2016. Around 15 students were expected to enroll, but the program ended up with a full class of twenty individuals within a week. The enrollment was adjusted so that up to 40 positions for students were available, and once again it
filled up extremely quickly
. 
Now in its second term, the MBA program's enrollment stands at 63. Chase is proud to say the program is expecting its first class to graduate in August of this year.
The program allows students to experience a wide range of viewpoints not typically available in a standard classroom. This is a result of the program being entirely online, allowing instructors to be spread out all over the world. It is also extremely flexible in how it functions. 
The target audience is typically the working student, and so there are two course options: "normal trackers" and "accelerated trackers." Normal trackers complete the program
in one year
and eight months, which is more suited for students with a busier lifestyle. Accelerated trackers take approximately seven weeks. Chase noted that the overall feedback has been positive of the students enrolled.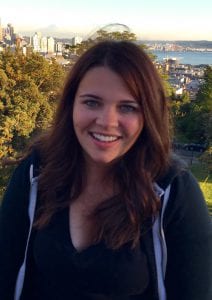 West Liberty alumna Jessica Baker, who received her bachelor's degree in Accounting in 2015, decided on the program after considering different grad school option because she felt as if the university was a home to her. 
"I was already familiar with the school and how things work there for the most part," Baker said. "I feel like the program will keep me on my toes. Balancing a full-time job, grad school, and a social life will be a challenge. I'm hoping to broaden my horizons with this program." 
Baker also mentioned that WLU's program had a very competitive tuition rate compared to other masters programs. Baker hopes to graduate with an MBA in order to open up more opportunities. 
"Getting my MBA in management will give me a few more options in the market," Baker said. "I am hoping to move up within my company (Dick's Sporting Goods Corporate Office). There are some great opportunities within the Dick's company and they are a wonderful company to work for. I would really like to stay there and move up and build a reputation and career out of it."
West Liberty is a continually developing university looking for new ways to benefit students. From allowing students to create their own clubs to finding opportunities for new programs, administrators ensure that students will graduate with as much knowledge and preparedness for awaiting jobs as possible.
Photos provided by Jessica Baker and Donna Schuler.