By Cody Shook, Sports Editor
The West Liberty athletic department didn't waste any time hiring the new head coach for the
men's basketball team
. Last Tuesday, it was announced during a press conference that former WLU basketball player and assistant coach Ben Howlett will be promoted to head coach. 
He is following the most successful coach in West Liberty history,
Jim Crutchfield
, with a record of 359-61, which is the highest winning percentage in all NCAA divisions for college basketball among coaches with ten or more years of experience. Howlett is the 16th head men's basketball coach in WLU history, and he will try to keep the success coming. 
In Howlett's playing days on the hilltop, he was a prolific guard on a team that had four consecutive 20-win seasons from 2005-09. In his senior season, he was the nation's fourth-leading scorer, averaging 23 points per game, and he finished his career with 1,663 points while shooting close to 60 percent from the field.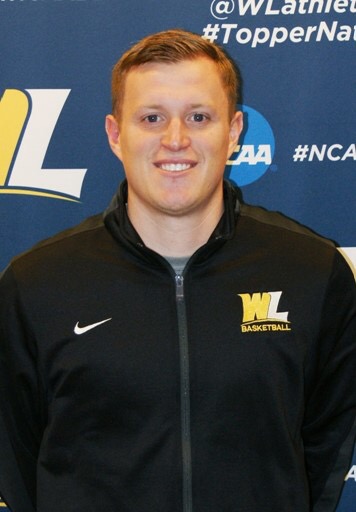 He may be only 30 years old, but Howlett has also been an
assistant coach
for the past six seasons, where he became an incredible recruiter to help Crutchfield create one of the best programs in the country each year. He also helped in-game preparation and player development; he was a part of six straight NCAA Division II Tournaments, five Sweet 16s, four Elite Eights, two Final Fours and the 2014 National Championship game.
Howlett said that he will be keeping the same fast paced, up-tempo, aggressive game play just like in seasons past under Crutchfield. 
"This is a special day for me because West Liberty is a special place for me," Howlett said. "I have the utmost respect for this university and our basketball program. Between playing and coaching, I've spent 11 years on this campus, and they've been the best 11 years of my life." 
"It's a challenge to follow in the footsteps of a legend like Jim Crutchfield, but it's also a tremendous opportunity," he continued. "I'm not Coach Crutchfield, and I won't try to be, but we've spent a lot of time together on and off the court over the years, and I can't begin to tell you [how] much I've learned from him, not just about basketball, but about life."
He's excited to show people what the Hilltoppers can do because of the incredible system that Crutchfield set up, and Howlett wants people to believe in the system because of the success that has come from it.
He also wants fans to be patient with him and his team moving forward because of this major change. Howlett wants people to keep showing the team support and to never count them out of anything. 
Coach Howlett will get to coach his first game this November, and he will try to build his own legacy here on the hilltop. 
Photo credits: Hilltoppersports.com