WLU Honors Convocation acknowledges student achievement
By Josh Smith, Contributing Writer
Yesterday evening, on behalf of West Liberty University, faculty and department heads gathered in Kelly Theater in the Fine Arts Building to hold the annual Honors Convocation to recognize students who have shown outstanding academic achievement. The evening began with opening remarks from Vice President of Student Services Scott Cook and WLU President Dr. Stephen Greiner. Soon after, the awards began to be distributed.
The first award given were to graduating seniors with a GPA of 3.9 or higher, an award that was given to 15 students.
"It's an absolute honor to be recognized this evening," said senior Education major Morgan Campbell. "It's been a long journey, but I have worked incredibly hard in my program to be in this position. Without my friends, family and wonderful professors, however, I would not be on this stage today."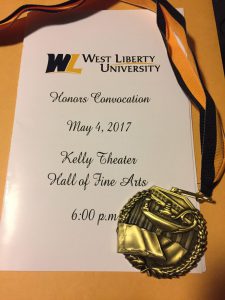 Following the high academic achievement awards, faculty and staff from various departments and colleges on campus acknowledged students who have excelled in their particular fields. From the College of Education, College of Arts and Communication, College of Liberal Arts and the College of Sciences, students were awarded with certificates, plaques, medals and even scholarships.
"I am extremely blessed to have won multiple awards, some of which I did not know I was even in the running for!" said Campbell. "Again, thank you to all those have supported and motivated me through my college career."
The Convocation acknowledged awards to faculty and staff as well, as SGA President Reid Boden introduced Staff Member of the Year to Campus Activity Coordinator Kate Billings and Professor of the Year to Professor Courtney Huffman of the Dental Hygiene Department. The Honors Convocation concluded with the oath to office by incoming SGA President and Vice President, Reid Boden and Adam Croasmun.
The awards given out yesterday were given to those who not only have shown tremendous academic achievement here at WLU, but to those who have worked incredibly hard to distinguish themselves as outstanding students.
Congratulations to all who received awards!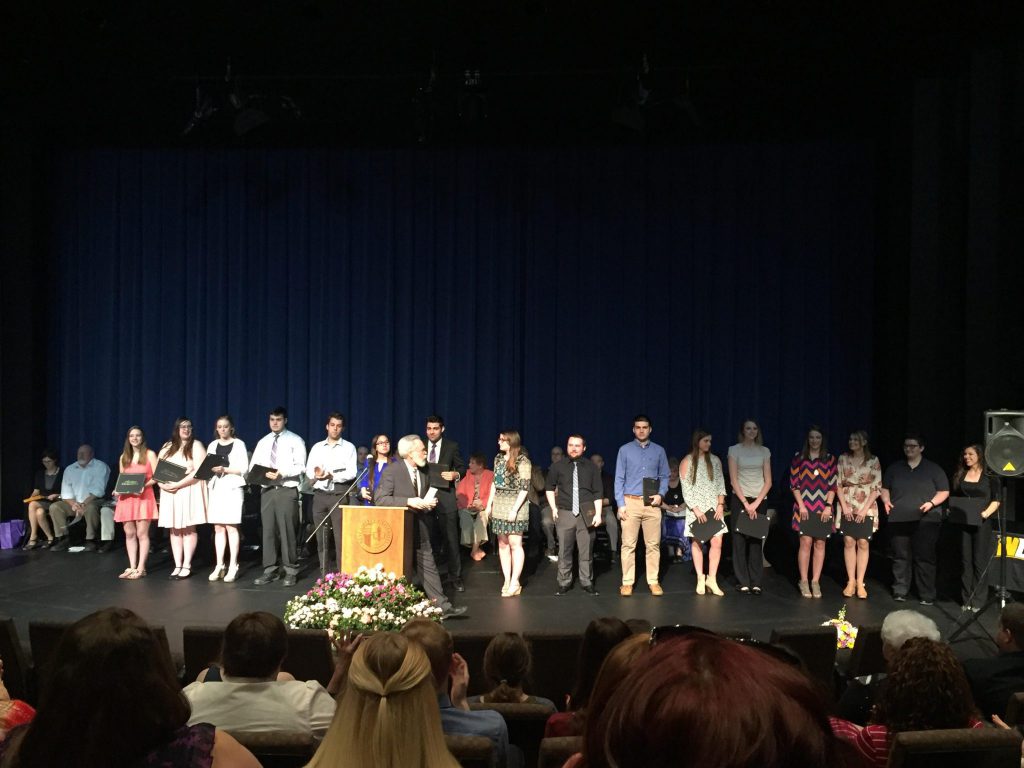 Photo credit: Josh Smith