Student succeeds despite rare heart condition
By Daniel Morgan, Editor
Most take for granted that blood-pumping organ that beats 100,000 times a day in your chest. Evan Greco knows all too well the true value of the heart. He's living with a rare heart defect, but just as he did in his high school marching band's drumline, Evan doesn't miss a beat.
Now a 22-year-old senior at West Liberty University, Evan was born with Hypo-Plastic Left Heart Syndrome (HLHS). According to the Centers for Disease Control and Prevention (CDC), the left-side of the heart does not form correctly with HLHS, which affects blood flow and presents other health problems.
"Whenever I explain it to people, I say there are two ventricles in the heart, and I didn't have one of those ventricles," Evan said. "I think my parents told me that to explain it to people, say that they have 100 percent of their heart and mine is like 60-70 percent. I do not remember how old I was when I first knew, but when they told me I couldn't play sports anymore, I kind of realized at that time that I had this condition, and I was different."
The backdrop of many of his first pictures are laced with wires and suction cups, hospital gowns, and hope.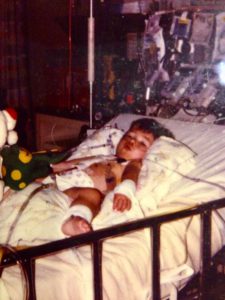 "You have all of these dreams for your child, and it's like all of them come crashing down," Evan's mother Melinda Greco said. "He doesn't have a whole heart; you don't know what to expect. You know, you want him to be perfect. He looked perfect. All his scores were perfect, but we found out he has half a heart."
From welcoming him to the world in the delivery room to helping him move into his poster-clad dorm room, Joseph "Chipper" and Melinda Greco have traveled every inch of this journey with Evan as his parents.
 "If I had to sum it up in one word, it was just overwhelming," Melinda said. "It's like a bad rollercoaster ride because you think of the bad things and the good things. I remember when we came home from the hospital, and you walk into his room, and I just never knew if he was going to be able to use his room."
Doctors from Children's Hospital of Pittsburgh gave his parents three options after his birth: a heart transplant, a series of surgeries, or to do nothing. They chose the surgeries – the Stage One Norwood Procedure, Bi-directional Glenn Operation, and Fontan Operation – and doctors agreed that it was the best choice.  
Surgeons told his parents not to get discouraged if Evan took a few backward steps after the first surgery, but he didn't have any. He made it through the rest of his initial procedures with only minor setbacks, and he lived a healthy, normal childhood with a passion for LEGOs and the phenomena of meteorology.
"I've noticed that when I do get sick, I have to be more worried about that. Even if it is just a cough, that affects your lungs and that affects your heart. That could be a little more dangerous for me."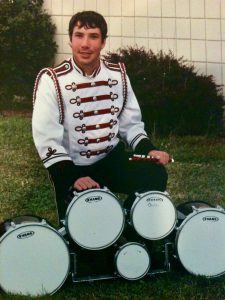 Otherwise, Evan never really let this disease physically get in his way. He played soccer and basketball up until doctors made him quit, and he continued in a bowling league for over 10 years. Evan also played the drums in Weir High School's band in Weirton, W.Va. for three years. His health has maintained an overall steady beat.
He did have one small scare last year when he got the flu, and a few years ago when doctors thought his aorta was narrowing, but according to Melinda, his cardiologist said, "If it ain't broke, we don't fix."
Evan's been an example for those born with or affected by HLHS. He and his family take nothing for granted, and they are fervent supporters of the Make a Wish Foundation because they were able to fulfil Evan's wish to visit Hawaii when he was younger. The volcanoes and atmosphere heightened his weather fascination even further; you can always count on Evan for constant weather updates.
Children's Hospital even asked Evan to participate in research to learn more about the genetics of the disease since its cause(s) is still unknown.
"I was first approached five or six years ago," Evan said. "They put something in your nose to get DNA out. Then about a year and a half ago, they brought me in to do more research. It was mostly psychological – I had an MRI. I didn't have anything hooked up to me; they were just looking at my brain to find any kind of difference between me and someone who doesn't have this disease so that they can predict it better in newborns. They also told me that they offer this opportunity to people who don't have this condition because they need some tests to compare and see if there is a common difference."
Aside from having his prescription dosage upped at his last annual checkup, Evan is living his life with no obstacles. He's currently working in the fuel kiosk at the Weirton Kroger, and he's preparing to graduate from West Liberty with a marketing degree. He was also inducted into the business honor society Delta Mu Delta this year, and he received the Gary E. West College of Business's Outstanding Marketing Student honor.
"They told us that this defect was the worst heart defect that you can have. We're just thankful for the surgeons and that God gives them the talent to do that," Melinda said. "We've met some people, some really close people over his lifetime, and their children are no longer with us. It's just like I say: he's a trailblazer."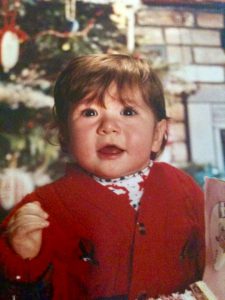 The thing with Evan is, what you see is what you get. He doesn't use HLHS as an excuse for anything, and he's one of the calmest, most easygoing guys you'll meet.
"My mom was talking about dreams for your child and that if you find out that your kid has this, your dreams might be let down," Evan said. "But I feel that they can look at me and see that I've done all this stuff, and I could be there as an example that people do live a pretty normal life other than a few things that are a little different."
His outlook on life and his heart defect sets an example for everyone around him. People are dealt different hands from life every day, and even though some hands aren't stacked in your favor, it doesn't mean that you can't overcome problems. Evan doesn't brood over anything or have any anxiety because of his condition, and that in itself puts life's problems into perspective.
Evan can often be seen updating his friends on his Sims or Skyrim profiles while scratching his beard or slathering something in ranch dressing. He doesn't need attention or crave life's luxuries; he's fine with hanging with his cats, laughing at memes, and playing board games with his friends. He's the perfect example of a guy with simple tastes, a positive spirit, and a lot of heart.
Photo credit: Daniel Morgan