Hilltoppers ready for spring 2017 commencement 
By Natasha Muhametzyanova, Contributing Writer
May is here, which means seniors are ready to say goodbye to West Liberty University. 
WLU will hold its Spring 2017 commencement ceremony at
11 a.m.
on
Saturday, May 13
in the Academic, Sports and Recreation Complex (ASRC).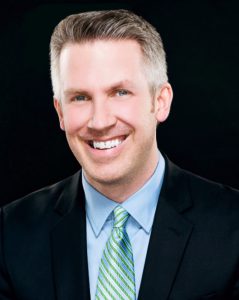 This semester, the university will welcome Wheeling, W.Va. Mayor Glenn Elliott as the commencement speaker. The distinguished guest will also receive an honorary Doctor of Humane Letters degree from WLU President Stephen Greiner.
A graduate of Linsly High School, Elliott received his Bachelor's degree in economics from the University of Pennsylvania. He then continued his education path in Georgetown Law Center, graduating with a Juris Doctorate Degree. Before choosing a political path, Mayor Elliott has built a career in law in Washington, D.C. 
Alexander Gordon of Wheeling will be the graduating student speaker. Gordon is majoring in Music Technology and has been involved in many musical productions while at WLU. 
"This semester we expect 343 students to complete graduation requirements," said Vice President of Student Services Scott Cook.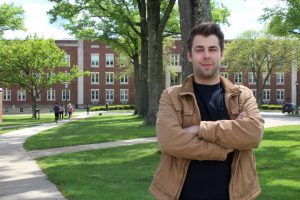 Following the traditions, students with the highest GPA in their respective colleges will carry a college banner at the beginning of the ceremony.
This year's banner carriers include Jessica Bethel from the College of Arts and Communication, Trey Jablinske from the Gary E. West College of Business, Alexis Virtue from the College of Education, Nicole Talbott from the College of Liberal Arts, Austin Cusick from the College of Sciences and Kimberly Wolfe from the School of Professional Studies. 
Graduates, families and guests are welcome to the reception which will take place in the College Union after the commencement ceremony.  
Congratulations class of 2017! You did it!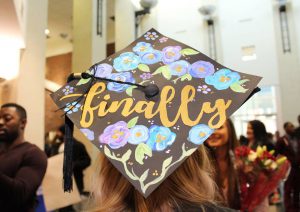 Photo credits: Media Relations