Three international recipes to try this summer
By Ana Berbel, Contributing Writer
Summer has finally arrived and with it has come the chance explore and to try new things. There are many people that wish to fly overseas to learn about culture, go sightseeing and eat delicious food. Although traveling is not always cheap, getting a taste of other countries such as Spain, France and Germany can be as easy and accessible as owning a kitchen and having some passion for cooking. Here as some very delicious international dishes you can easily cook in your home. 
1. Potato Omelet with onions 
Potato omelet, also known as 'tortilla de patatas,' is a typical Spanish dish. It is one of the most known plates around the country. You can find it in many bars and restaurants, all of them with small variations of the original dish. Although depending where you are in the country or your personal preference the ingredients can vary, the most popular one is an omelet with sliced potatoes and small pieces of onion. Go here for a step-by-step recipe. 
2. French Crepes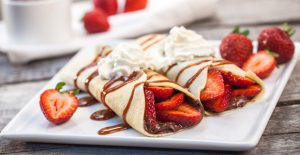 Another popular international dish are the French crepes. Very similar to American pancakes, crepes are a thinner version. People usually have them during breakfast with sugar or chocolate as toppings but they don't always have to be sweet. If they are made for lunch or dinner they filled with cheese, ham, eggs and various meat products. They are very easy and quick to make and due to the simple ingredients they require, you could probably give them a try without needing a trip to the store! You can click here for a step-by-step recipe. 
3. German Rouladen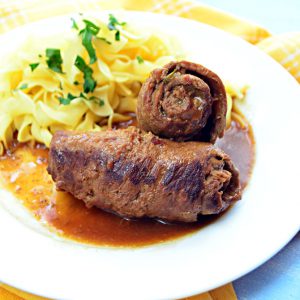 Rouladen, also known as Rinderrouladen or German beef rolls, is a typical German dish that is very popular during weekends, family events and holidays. It consists of thin sliced pieces of beef wrapped around a filling of bacon or pork belly, onions, pickles and mustard. It is usually served with gravy, mashed potatoes or dumplings. Just like the potato omelet, this dish can vary depending on the region. Unlike the other two, this recipe will take a little longer to make with an estimated cooking time of two hours. Click here for a step-by-step recipe. 
If you don't time to travel or it's too expensive, having a taste of their food is the closest way to get to know the country you are interested in. With these simple and quick recipes you can do just that. Now the only thing left is to start cooking!
Photo credits: Host the Toast, Blendtec and Just Eat blogs