By Logan Arneson, Contributing Writer
The city of Wheeling now has a small piece of West Liberty in their atmosphere. The
West Liberty University Foundation
is leasing office spaces located at 1100 Main Street, otherwise known as the former Horne's building, as multi-purpose units. These offices will be used as easy access for outside business meetings with West Liberty University.
Aside from the WLU Foundation leasing office space, there are other uses for the building as well. Institutions such as the Chamber of Commerce, Regional and Economic Development, Congressman McKinley and the Health Plan all lease out offices in the same building. Sharing the building with these other businesses can add more publicity and knowledge to the West Liberty community.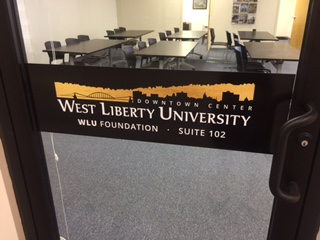 Executive Director of the WLU Foundation, Angie Hill, spoke on what the new offices will be used for in the near future. She said, "The University plans to use the space for the Entrepreneurship Program, satellite offices, special events, alumni engagement and to promote the University to the downtown community." 
Hill also said that her and other faculty members are currently searching for more ways that the excess space could be used. 
Not only is the Foundation leasing the building, but the University as a whole will also be sharing the space as well. 
When asked why Hill and the Foundation wanted to have a downtown Wheeling presence, she said, "Because we are the entity that supports the University through the management and growth of private funds, so we connect with business and community leaders on a regular basis." Being closer to other businesses and the Wheeling community now allows easy access without having to travel off the hilltop possibly everyday. 
West Liberty University, being somewhat isolated up here on the hilltop, will now have more of a name in Wheeling; this will be essential to gaining more publicity for potential students and donors.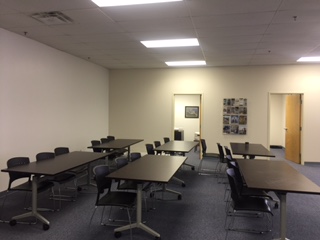 According to Hill, another reason the Foundation decided to lease office space in downtown Wheeling is because, "Under the leadership of Dr. [Stephen] Greiner, the University wants to better connect to the downtown community and be part of the revitalization of downtown Wheeling." 
Looking forward to working in the new building and creating a better, more public workspace, Hill, Dr. Greiner, and more faculty are excited to give downtown Wheeling a taste of WLU.
Photos provided by Angie Hill