Serenades kicks off Homecoming week in College Hall
By Emily Salvatori, Assistant Editor
Serenades, a popular Homecoming event, kicked off the week tonight at 9 p.m. in College Hall. The MC of the night was Adam Croasmun as Serenity Sparkle, who opened the event with a moment of silence for the victims of the shooting in Las Vegas. Serenity also introduced  the judges for the evening. The judges were President Dr. Stephen Greiner, Jared Thompson, Kate Billings and Marcella Snyder.
The first performance of the night was Desi VanCuren and Billy Teufel, representing Chi Omega and Chi Nu. They started the night off with their theme "Early 2000s." Their songs included songs like "1, 2 Step," "Fergalicious" and "Cupid Shuffle."
The second performance of the night was put on by Kayce Neely and Bryce Coleman, along with the cheerleaders and wrestlers. Their theme was "the VMAs"  and they used songs like "Hips Don't Lie," "Umbrella" and "Love on Top."
Meredith Garner and Jeremiah Ortiz, along with Lambda Psi Sigma and the football team, were the third performance of the night. Their theme was "Jocks and Nerds" and their songs included "ABC," "Black and Yellow" and "U Can't Touch This."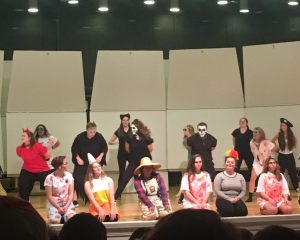 Next, the theme "Halloween" was put on by Olivia Best and Bailey McGrath, accompanied by Beta Rho Epsilon and Theta Xi. Their songs included "This is Halloween," "Disturbia," "Monster Mash" and "Thriller."
Chelsea Williams and Billy Campbell went next, representing Alpha Xi Delta and Phi Delta Theta. Their theme "High School Musical" included a performance  using songs such like  "Start of Something New" along with songs from musicals like  "The Lion King," "Grease" and "Hairspray."
The final performance of the night was put on by Anna Malone and Dylan Anderson, representing Kappa Phi and FCA. The theme "Sweet Love" was played out with songs including "Lollipop," "I Want Candy" and "Sugar."
The Serenades runner-up were Williams and Campbell. The winners were Garner and Ortiz of Lambda Psi Sigma and the football team.
The festivities continue tomorrow with Tent Day and voting from 8 a.m. to 4 p.m.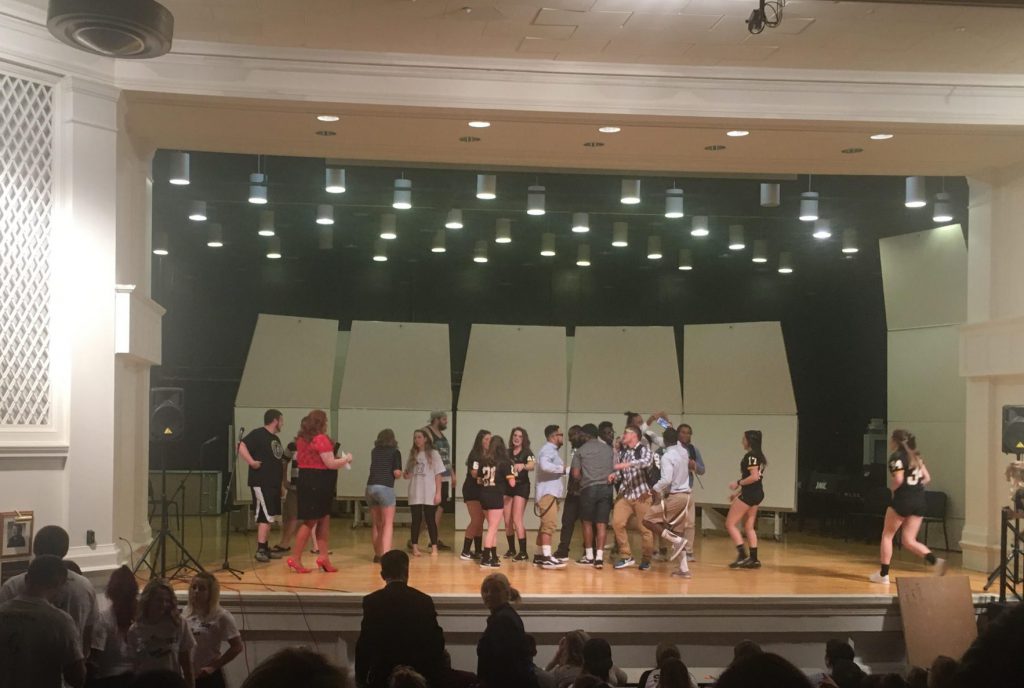 Photo credit: Emily Salvatori