WLU community gathers for 2018 homecoming
By Daniel Morgan, Contributing Writer
"I love seeing people come together and enjoy a good time," student Hunter Norris said, summing up everyone's feelings as past and present Hilltoppers gather for West Liberty University's homecoming. 
Norris is the Director of Programming for the
Student Government Association (SGA)
, which collectively plans and facilitates many of the week's events as well as chose this year's homecoming theme — "Candy Land." 
SGA also coordinates with the king and queen candidates. There are six pairs campaigning for the crowns, and voting took place on Wednesday. See pages 4 and 5 for more information on the candidates. 
Another WLU Homecoming favorite, Serenades, took place on Monday night. Lindsey Ecleberry and Corey Mirt, representing Delta Theta Kappa and Phi Delta Theta, took runner-up. Hannah Macko and Clifford Clark, representing Alpha Xi Delta and Theta Xi, took first place. To watch the livestream, check out the
Trumpet Online's Facebook page
.
The homecoming parade kicks of the big weekend, starting at 10:30 a.m. on Saturday, Oct. 20. It begins at the West Liberty Volunteer Fire Department, going through town until ending at West Family Stadium for the football game. The Hilltoppers face West Virginia State with a 1 p.m. kickoff; the Homecoming king and queen and runners up are announced at half time. 
The week ends with the homecoming dance, which lasts from 10 p.m. Saturday until 2 a.m. Sunday. 
"In 45 years of attending homecomings, I can honestly say that the Hilltopper Homecoming is special," said university president Dr. Stephen Greiner. "Alumni are so friendly and genuinely pleased to be back on campus. I learn a lot and hear their stories as they tell me about their antics and behavior on campus back when they were students."
"Being a former band member, I am really excited to see the Marching Hilltoppers back," said alumna and current MBA student Ashley Cole. She is a graduate assistant to the
Director of Bands Dr. Gretchen Pohlman
. 
"The band brings a sense of togetherness to campus. I think Homecoming especially will be exciting with everyone back on the hill," Cole said. 
Baton twirler Samantha Shipley is one of the many band members excited to perform throughout the week.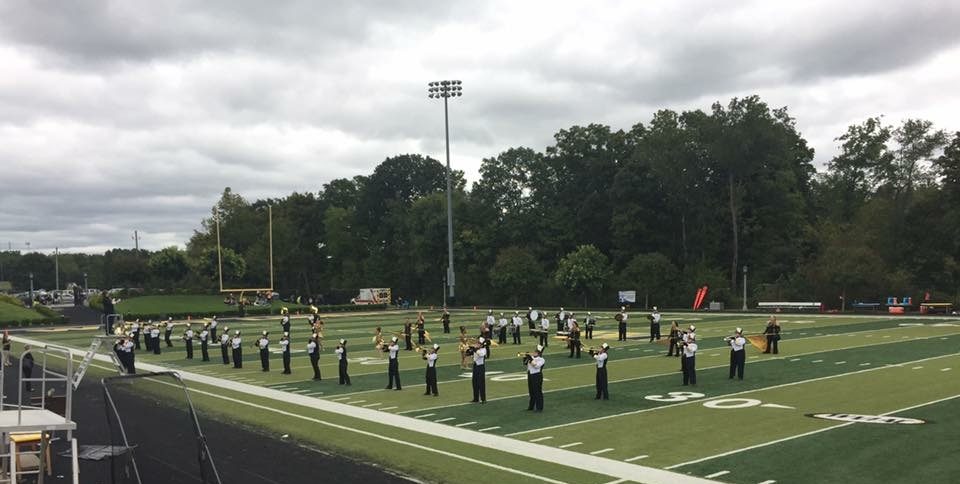 "I remember marching in my high school's homecoming parade and getting to do it for my college is exciting," Shipley said. "I believe the marching band adds a certain quality of excitement to games, which makes them that much more enjoyable."
"I'm excited about the return of the
Marching Hilltoppers
for the homecoming parade and half-time entertainment," Greiner said. "I know our alumni are looking forward to enjoying the band too."
Some other homecoming events occurred earlier this week. 
Students were also able to interact with the candidates during dinner at the Marketplace Tuesday evening. The "celebrity server" replaced the town clean-up as the candidate's required community service project this year. On
Wednesday, candidates spread across the quad for Tent Day to spread some school spirit (and entice voters with snacks) during the day, and students enjoyed a bonfire on the quad during the evening. 
"(Campus Activities Coordinator)
Kate Billings
approached us with the idea earlier in the year, and Sodexo has been very welcoming to our candidates," SGA Vice-President Anna Malone said. "We thought it would be a good idea to let students interact with their king and queen candidates as well."
Let's go, Toppers! 
Photo Credit: Emily Salvatori, Daniel Morgan