By Jalyn Bolyard, Online Editor
Senior basketball player
Johnie Olkosky
has been a staple to watch at West Liberty University since she began playing for the team in 2015, after redshirting her first season. Olkosky has always had a passion for basketball, and she is ready to play her final season on the hilltop and live by the team motto: live life one possession at a time. 
"I am looking forward to getting to play my senior season with great teammates and great coaches. We are truly a family who cares for each other. The past two years we struggled to win games, but we have worked so hard to get to where we are this season. There is a want and a desire to play and to work hard to win games," said Olkosky. "I am looking forward to us having a great season. I will not set goals for what will happen for the end of this season because we live by the motto: live life one possession at a time and we want to go 1-0 every day."
Olkosky has loved basketball since she began dribbling when she was four years old. "I started off with little dribblers and then continued to play as I grew up," said Olkosky. "I was probably in eighth grade when I knew I wanted to play in college, and once I got to high school that is when travel basketball became more important; playing in college showcases in front of coaches."
Olkosky is excited for her senior season as a Hilltopper, but she almost became a rival Cardinal when it came to recruitment in high school. 
West Liberty women's basketball current head coach, Kyle Cooper, was then an assistant coach at Wheeling Jesuit. However, during Olkosky's recruitment, he accepted an assistant coaching position here on the hilltop. 
"On my first visit when I met Coach Ullom, the team, and got to tour campus, I knew [WLU] was where I wanted to go. The style of play, the coach's personalities, and the team's family bond made me want to be a part of the team. A few weeks later, I verbally committed to play," said Olkosky.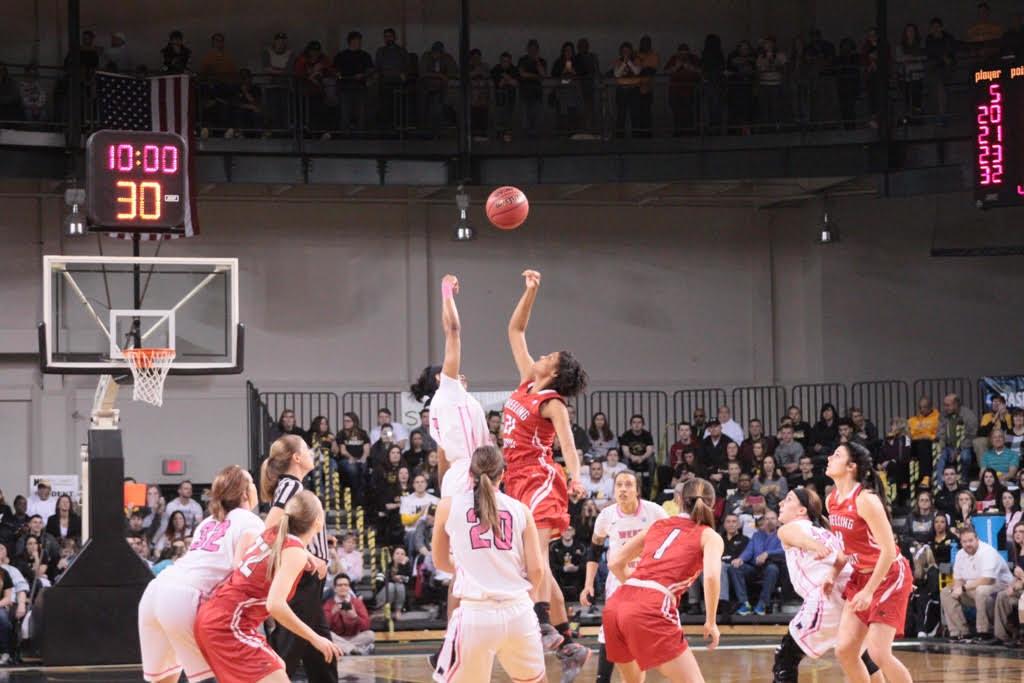 Although she almost wore the red and black, one of Olkosky's favorite memories is
beating Wheeling Jesuit at home her freshman year
to secure the 2016 MEC regular season conference title. "There were so many great things about it – it was a sold-out gym, a rivalry game, and it gave us sole possession of first place," said Olkosky. 
Olkosky has started and played in every game since her freshman year. Last year, she averaged 32.1 minutes per game, scored 211 points, had 195 rebounds, and had 10 games where she scored double-figures.  
Off the court and in the classroom, Olkosky is a
criminal justice major
. She chose that major after taking a career quiz in high school that told her criminal fields were the best for her. 
"Honestly at the age of 16, I was not thinking about what I wanted to do in the future, but I thought about it for a while and when I got the results it honestly felt right. I want to make a difference by helping and protecting people," said Olkosky. 
When she's not training for or playing basketball, Olkosky likes to spend time with her family, friends and boyfriend, drink coffee, and watch Netflix. Her current show binge is
NCIS
. 
If she ever needs anything, she said the coach's office is always open for her and other teammates to stop by. "We are a family and [the coaches'] doors are always open if a player needs anything; advice, help with school, talking basketball, or just a place to stop in between classes," said Olkosky.
After graduation, Olkosky hopes to not stray too far from West Liberty. She hopes to coach for the team, find a job she loves, and finally get a puppy.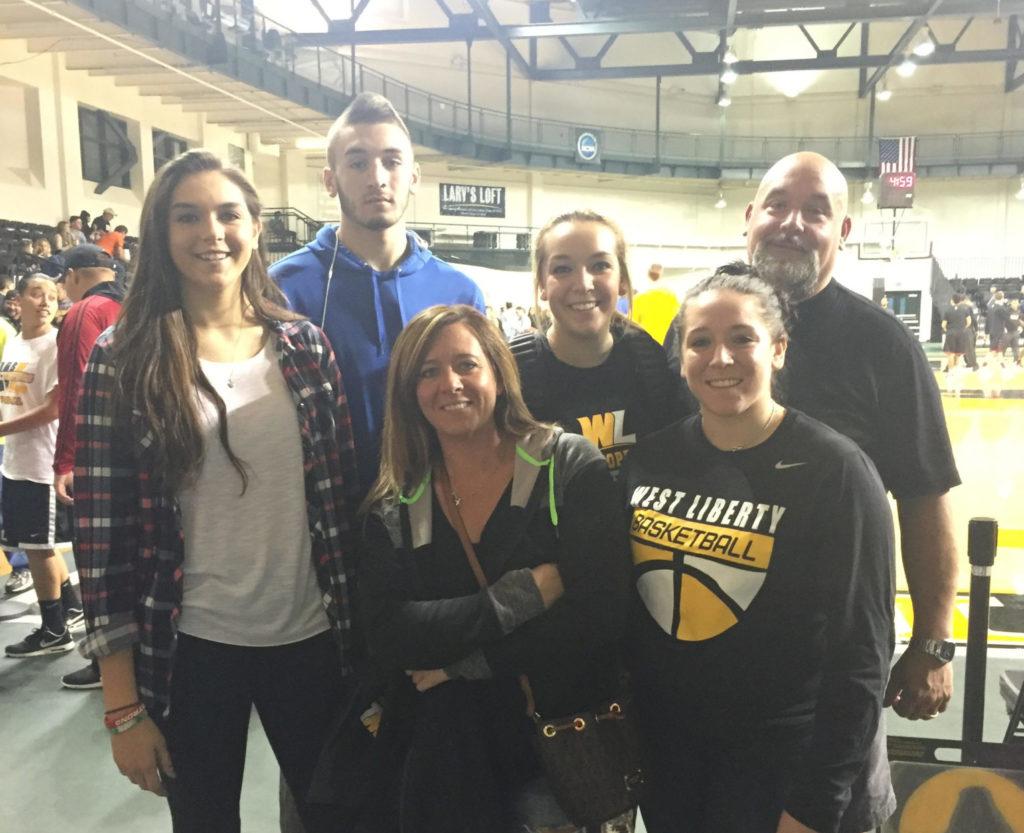 As her final season begins, Olkosky is thankful for her family's support throughout her basketball career. "I would like to thank my family for the support over the years. Especially my Dad, for being my biggest supporter but also my biggest critic," she said. "He has pushed me to be the person I am today, and I cannot thank him enough." 
Although Olkosky's time playing for West Liberty University is ending, she's thankful for her time on the hilltop. "I have had the best experiences over the last five years with my teammates and coaches," she said. 
For freshman players, Olkosky hopes they remember to enjoy every moment with the team and coaches, to not doubt them even in the highs and lows of the season, and to remember the motto: "Live life one possession at a time."
Photos provided by Johnie Olkosky