Hoodie Allen delivers with promising new single
On March 1, New York rapper Hoodie Allen released 'Never Going Back," which is the first single from his upcoming album.
The album is set to come out in May, and fans are very excited. He has been teasing the name "WUSA", which is an abbreviation of the actual album title. Fans have been speculating about what this abbreviation could stand for, but according to Hoodie, none of them have even came close to getting the actual album title. Hoodie also hasn't given the fans an exact release date yet, but nonetheless, fans are very ecstatic to see what the new project has in store.
Hoodie just finished doing some shows in Europe and will be coming back to the USA to do some college shows next month. He recently announced that he will be doing a show at Clarion University on April 26th. Quinn XCII is set to be the opener for the performance. Just like Hoodie, Quinn XCII is a hip hop artist. Hoodie hasn't announced any other college shows as of right now, but he stated that more dates would be coming soon.
"Never Going Back" is a very fun song. From the beat to the lyrics, it's a very upbeat song that I could listen to over and over.
This song is a very positive one, as well, and I love the message behind it. It's the type of song you would blast while driving on a warm summer day. The lyrics are so much fun to just scream at the top of your lungs, and I feel like this song would be absolutely amazing live.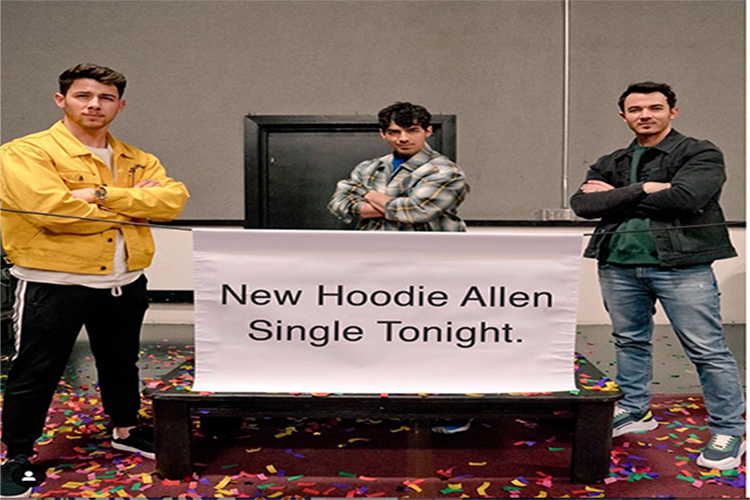 The music video for this song was released on March 2, and it is just as fun as the actual song is. It was filmed during Hoodie's Hanging with Hoodie tour that took place last fall. There are many familiar faces in this music video. From the opener, Gianni & Kyle, to his girlfriend, model Sadie Newman, make appearance.
Of course, Hoodie's band and crew make it in the video as well. The overall feel of the music video is really positive and happy and goes really well with the song. It's a really nice breath of fresh air to see Hoodie being so successful and happy in a career that he created himself.
I would easily give this song a five out of five stars. Hoodie never disappoints, and I'm really excited for this next project he's putting out. I'm really curious to see what route he takes for this album and what the "aesthetic" for it will be.
Fans stated that they thought 'Never Going Back" gave them a "Leap Year" vibe. "Leap Year" is one of Hoodie's earlier mixtapes. I would be very happy with a project that was like one of his older projects. We aren't 100% sure what the album will be like, however. So for now, fans will just have to wait until Hoodie makes an album announcement.
If you like rap or hip hop music (or even if you don't), I definitely recommend you go stream this song. It just recently hit one million streams on Spotify, which is a huge milestone for an independent artist like Hoodie. I just know he will continue to go above and beyond with his career from here.
In the meanwhile, check out Hoodie's previous releases –they are definitely worth it and will not disappoint!