Hilltop Players to present '9 to 5' as this spring's musical
The Hilltop Players are presenting "9-5: The Musical." The show runs in the Kelly Theater April 11, 12, 13 at 7:30 p.m. with a Sunday, April 14 matinee at 3 p.m.
Dr. Melinda Kriesberg, director of the show, said, "We worked through a large number of musicals to determine the spring show. We wanted a large cast show as several of the other shows this season featured smaller casts."
"We also felt a musical comedy was the appropriate type of musical for the spring slot. '9 to 5: The Musical' offers wonderful music from Dolly Parton, stages an iconic movie (9 to 5) in musical form, features wonderful comedic moments, and tackles an issue much in the public eye – sexual harassment and gender inequality," said Kreisberg.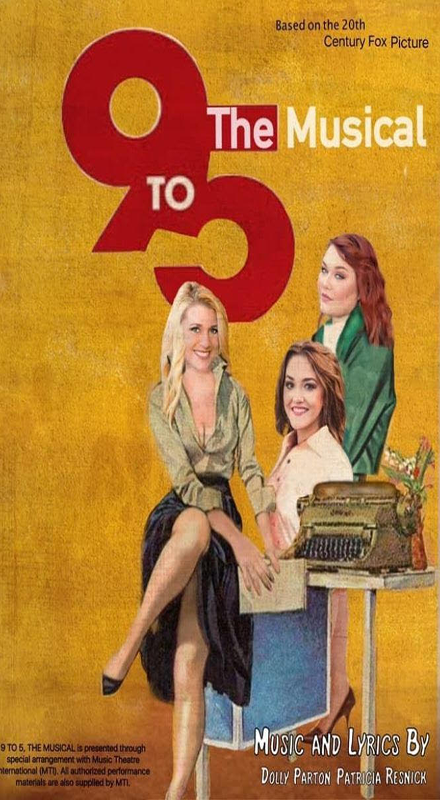 "By looking at a tough issue with music and humor, we can make forward progress in addressing inequality and harassment by facing the fact that it has occurred, still occurs, and is never appropriate nor should it be tolerated. Hopefully our audiences will view the show in this light."
The principle cast includes Callie Carroll as Violet, Glory Dami as Doralee, Mary Horzempa as Judy, Hayden Heiserman as Franklin Hart, Amanda Tamplen as Roz, and Grant Van Camp as Joe.
The ensemble includes Jalen McCrary, J.J. Snider, Odessa Hores, Lexi Glover, Daniel White, Josie Jarrett, Alex Burdick, Isaac Cardot, Ben Moore, Doug Torres, Maria Keane, Rose Cunningham, Kristian Slavik, Hunter Helms, Shannon Shiflett, Carly Balog, Autumn Carver, and Zach Ziolkowski.
The crew includes Christopher Rees as stage manager, Merritt Craft as Assistant Stage manager, Alex Franke as Lighting Designer, Amber Parsons as Costume Mistress, Andrew Dillie as Props Master, Delaney Bird as Running Crew, and Jessica Gulisek is the pianist. There will be other sound technicians, lighting technicians, and additional running crew members. "The cast and crew have amazing talent that brings to life the late 1970s/early 1980s. Everyone who sees the show will find something with which they can identify. The music is joyful and, while the characterizations of certain roles in the show are over-the-top, they help us to see the struggles many of us face everyday in a humorous light while never backing down from those difficulties."
Tickets can be purchased here. 
Photo credit: Facebook.com