Public Relations and Journalism capstone to hold event at Undo's in Weirton
On April 2, the Public Relations and Journalism capstone class will be holding an event to raise money for the Jefferson County Humane Society. The event will take place at the Undo's in Weirton, and will begin at 5pm, and will go until 8pm.
The event will be a celebrity server and Chinese auction, as well as a 50/50 raffle. Participants do not have to be present to accept their prizes. There will be a majority of different types of baskets and prizes being raffled off, so there is something for everyone. 15% of every check that night will also go towards the animal shelter.
The staff at JCHS are very excited for this event, especially since the capstone's last event, Stuff the Dog House, went so well. "We are super excited and ready to have a great fundraiser for our organization!" staff from the shelter told the students.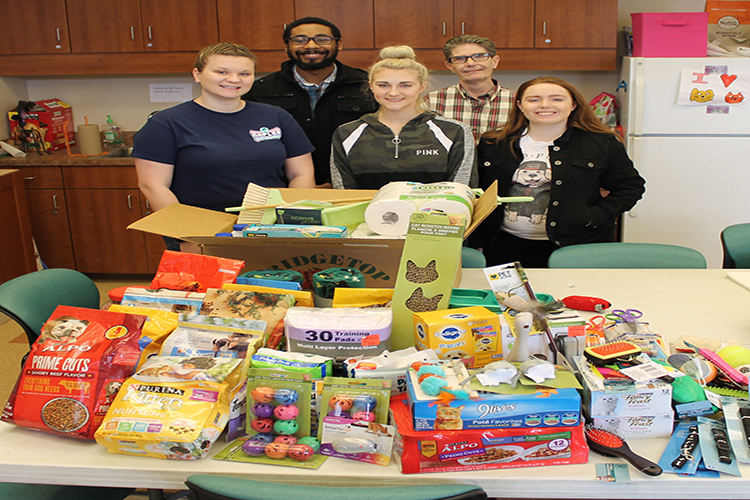 Brandi Damewood, the community outreach manager at the shelter, is very impressed by the amount of effort the capstone students have put in. ""Thank you for helping us with the 3 R's…Rescue. Rehabilitate. Rehome. Together, we are making a difference." Damewood also stated that she is very excited to see how the celebrity server goes, and she can't wait to see how this entire project comes to a close in the following months.
Not only are the staff at JCHS excited for the event, but so are the staff at Undo's. Alyssa Gianni is the manager of the Undo's in Weirton, and she stated that she couldn't be happier to be helping people in the local community.
If you want some good food, a possibility to win some cool prizes, and just want to come out to show your support, be sure you come to the capstone's event on April 2.  It's sure to be a great time!
Poster Credit: Yijing Shen