Communications capstone students held successful celebrity server night at Undo's
On April 2, the Public Relations and Journalism capstone class held their second big event. The event was a celebrity server night at the Undo's in Weirton. There was also a Chinese auction and 50/50 raffle. There were over 30 baskets participants could win, and there was a huge variety, as well.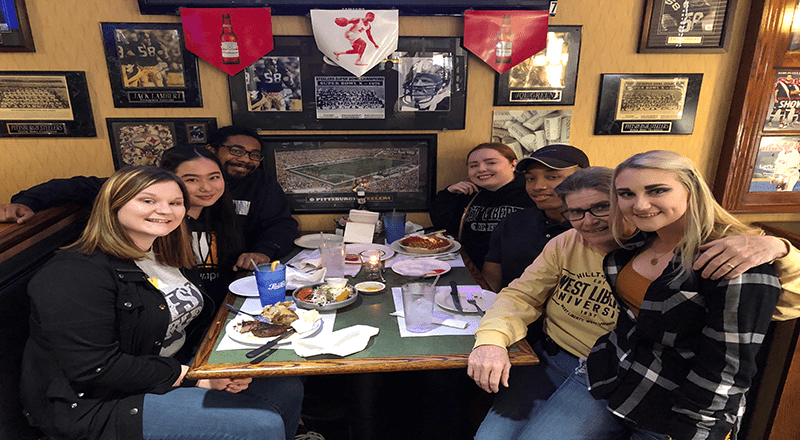 At the end of the night, the capstone ended up raising over $900 for the Jefferson County Humane Society. Brandi Damewood, the community outreach manager for JCHS, was pleasantly surprised by how well the students handled everything. "I was extremely impressed with the Undo's event. The students were very organized and took care of every single detail. I was most impressed with the amount of baskets for raffle! Each student engaged beautifully with the public and showed tremendous enthusiasm while urging the public to support our cause." she said.
Mackenzie Burns, a student in the capstone, said that it was very difficult to set up the event. "Planning this event to begin with, I was very nervous because I wanted it to go well without any hiccups," she said. "I wanted to raise as much awareness for the shelter as possible so the community could see the value the shelter brings and how they can not only help animals and pets, but pet owners as well."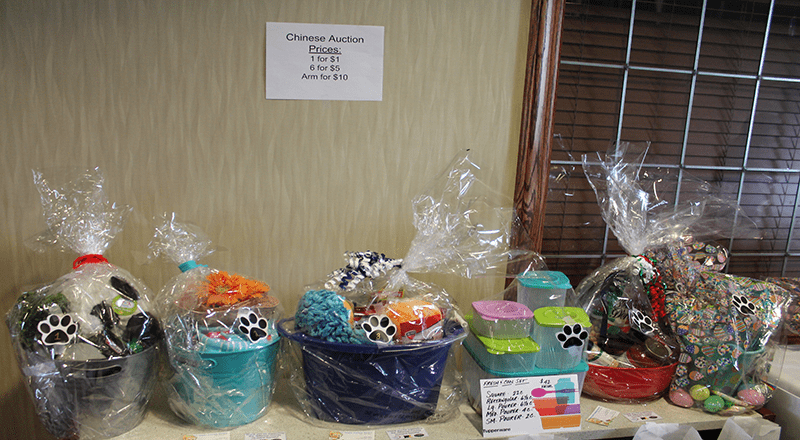 Burns also went on to say that right before the event started, she felt feelings of anxiety wash over her. "As we were setting up the Chinese auction, I was scared at first that the customers and other patrons wouldn't understand it or it would be too complicated," she said. However, at the end of the night, she was proven wrong. The capstone used a unique number system, rather than taking everyone's information and putting them on the tickets. It was simple: the customer would pick a number between one and 200, and one of the students would then get their name and either their phone number or email. Many patrons even stated that they would be "stealing" this idea for any future events they may be having.
The next big event the capstone class has is their final presentation. This will take place on May 1, starting at 1pm. Anyone is allowed to attend and show their support not only to the capstone students, but to JCHS as well.
Photo Credit: Sammie Stewart